A Primer for IT Project Sponsors: 10 Steps for Success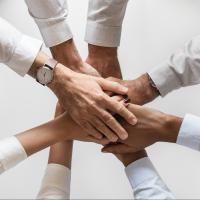 As an executive, one of your duties is to sponsor projects in your organization. But what does that really mean? Are you a cheerleader? Are you a mentor to the project manager? Are you a decision-maker? Are you a liaison between the executive team and the project? Do you get the credit if the project is successful (or blame, if not)? In a word, yes to all of the above.
Surveys over the past twenty years have repeatedly found that active and effective project sponsorship is essential to successful projects, yet few sources offer insight into the role.
The primary role of the sponsor is to represent the voice of executive management to the project—establishing priorities, navigating resource contention and conflicts impacting other strategic initiatives, helping the project manager overcome barriers that exceed their authority, and helping to assure risks are properly managed.
This can be a daunting task for executives with little or no formal project management training. The language of projects can seem arcane, and an executive perspective on projects must be more mature and realistic than that of the casual onlooker or the modern mythology that suggests "challenging project + good project manager = success."
The painful truth is that few projects are completed exactly as envisioned at the outset, and a significant number of projects fail to accomplish their objectives at all. Sponsors are essential to helping a project manager navigate this fraught environment.
To improve chances of success, a sponsor must step up to certain rights and obligations:
Determine which stakeholders will influence project definition and the priority for honoring stakeholder requirements
Approve the project charter or definition and any subsequent changes
Provide political support to the project
Protect the project from blame for issues beyond control
Hold the project manager accountable for issues within project control
Determine which risks are acceptable and which risk mitigations are sufficient
Approve the project budget and any subsequent changes
Work to assure project manager is providing a timely and accurate status information
Provide timely decisions when requested
Represent the organization's interests at all times, asking, "With what we know now, should the project continue as currently defined?"
These are serious duties not to be taken lightly. The sponsor isn't expected to understand project minutiae, but they must understand any significant issues and work closely with the project manager to assure that the organization's needs are represented in the way the project is staffed, funded, and executed. This means that the sponsor-project manager relationship is critical, and good communication channels between the two must be developed and maintained.
Have you developed a strong sponsor-project manager communication channel? Do you feel confident you are getting timely and accurate information? How can you succeed without it?
Up Next