3 More Fundamentals of a Successful Testing Team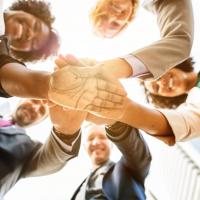 Many QA managers seek a formula for creating an effective testing team. While they may pursue endless tools and lifecycle approaches, the answer is actually simpler.
We've already talked about three fundamentals for a successful testing team: a common language, core testing concepts, and a smart automation strategy. Now, we'll look at three additional fundamentals that will help lead your team to success.
1. Discover the "why" of software testing
The foundation upon which we build everything as a testing organization is answering the question, why do we test to begin with? Pursue the "why" and build a focused team, zeroed in on the target of creating great quality products.
To start with, reduce risk. Your team should be made up of individuals who enjoy finding problems in software. Those problems translate to risk, and finding them early means reducing that risk for your customers.
Also focus on protecting the brand. I'm sure you have favorite products and products you don't buy because you've had a bad experience before. Protecting your company brand brings the testing focus on the fact that consumers are loyal to the products they love. This is a good reason to hire only testers you believe will care about your products and your company.
Finally, meet expectations. Your products should live up to their promise, and your team should have a sense of ownership for the products they test. Discuss the process they should follow if the product no longer meets customer expectations, and be committed to support your team if they need to make this tough call. In the end, you'll be building a great organization whose members know you have their back.
2. Automate the right tests
Choosing the right tests to automate means having the right process to assign priority to manual test cases. The Minimal Essential Testing Strategy, or METS, is the perfect testing approach to get visibility of what should be considered for automation. METS gives you a framework for assigning test priority, and the critical tests can then be evaluated to ensure they can be reliably automated. This evaluation step is important because some tests are not good candidates for reliable automation.
3. Build critical partnerships
Quality assurance teams have the opportunity to interact with software developers and managers. It's important to foster these relationships because access to various systems, tools, and knowledge means your team will need help. Begin building strong partnerships early with IT, product managers, systems engineers, and others who can provide valuable insights into their areas of expertise. Share your appreciation and let them know how they contribute to the overall quality of your company's products.
Have a plan to pursue these fundamentals and take time to share them with your team. Ensure you're leading your test engineers in the right direction and building a world-class testing organization.
Greg Paskal is presenting the session 7 Fundamentals of a Successful Testing Team at STARWEST 2018, September 30–October 5 in Anaheim, California.
Up Next