8 Mistakes Managers Make when Working with Remote Teams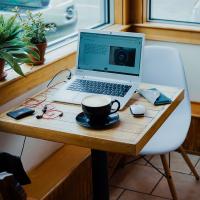 When managing a remote team, you should use the same good management practices you would for any team, but there are some additional considerations you should think about. Because remote teams have their own set of complications, you need to be extra careful not to make any blunders that would affect the productivity and happiness of your staff.
These are eight common mistakes managers of remote teams make that you should try to avoid.
1. Ignoring management's needs
If you are offering remote work for teams, you must consider what the job entails. You have to know what is needed to get the job done, including the necessary skills, attitudes, and behaviors.
2. Not seeking leadership training
Many managers employ remote workers without getting any leadership training. Getting trained on how to supervise and guide your team is the best way to make certain remote workers are managed well.
3. Not following up on expectations
When managing remote teams, most managers assume that everyone understands what they need to do and interpreted the expectations correctly. However, you should keep checking with each worker to make sure they are doing what is required of them.
4. Not prioritizing feedback
Employee engagement in remote teams is increased through feedback. Managers who do not prioritize feedback end up getting poor results from employees working outside of the office.
5. Failing to foster a good culture
If all your employees are working remotely, ensure they have a chance to interact. And if only some of them are working out of the office, verify that you give them a chance to take part in work activities. If possible, it is good to get everyone together from time to time to hold meetings or even have team-building activities.
6. Not knowing what makes remote workers tick
Just as with employees in an office, all remote employees have different optimal working conditions. Some people thrive when they're left to their own devices, and some people need interaction with their manager throughout the day. Ask employees what they prefer.
7. Failing to measure progress
Many employees report increased productivity when they first start working remotely, but working remotely full-time can eventually lead to disengagement for some people. Managers must have metrics for checking progress in place and regularly evaluate employees' satisfaction and quality of work.
8. Forgetting that their employees are people
The worst thing managers can do is forget about their remote employees. Many managers simply send emails, but it is good to call team members and talk to them in a manner that will make them feel acknowledged and appreciated. Remote workers should also be invited to company gatherings to make them feel that they truly belong to the company.
Do you have remote workers at your company? If so, please share with us what you do to ensure that everything runs smoothly.
Up Next