Testers Must Use Team Connections to Enable Quality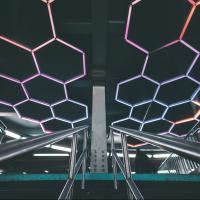 Quality engineering is ever evolving. Part of this evolution is the need for a quality professional's role to change in the agile world. Rather than being mere quality assurance or quality conformance players, it's important for testers on an engineering team to be true enablers of quality.
Whatever tide the quality discipline may ride, the quality team has the greatest reach in its visibility and ability to connect with all other engineering and non-engineering teams. For a tester to realize their fullest potential, they need to acknowledge and leverage this reach, going above and beyond the call of duty.
Traditionally, a tester has always been an end-user advocate. In this role, the tester represents the end-user's expectations for a given product and has a good connection with them, next only to the business team. This is a valuable relationship that the tester can learn from and contribute to.
Within the engineering team, the tester should have a tightly coupled relationship with developers. As quality shifts left and paired engineering efforts become more prevalent, testers often work hand in glove with developers, and they should make the effort to build a solid collaboration in this relationship.
On the other end of the spectrum, the tester has strong ties with the Ops team, too. Whether it's through deployment-related discussions, engineering for continuous quality to ensure Ops is able to debug issues, or enabling them to take up the first round of triaging and troubleshooting in a support process, testers have a long-standing relationship with Ops.
As we step out of the engineering purview, testers have more conversations with business teams today than they used to. Both use analytics to understand the market, users, and competition among other brands. There is a lot of knowledge share that can happen between these two groups to benefit the product under development. We have had teams where the business side even looks at the tests that the quality team writes in behaviour-driven development format.
In the pursuit to optimize development, testers also are closely working with designers to give design input, especially in areas such as usability and accessibility, which can save subsequent re-engineering efforts. Given the inherent curious and user-focused nature of a tester's mindset, ideas for new features, enhancements, and suggestions from the quality team are usually welcomed by the stakeholders.
The quality team has extensive visibility and reach, and there is also widespread acceptance about the importance of enabling quality. There is a global awareness about what the repercussions could be if something critical goes untested.
Given this conducive environment, quality enablers should understand that our connections are the most far-reaching and valuable. We should make the best use of them for the benefit of the product, the team, and our own professional growth!
Up Next