Why Did Agile Fail on Such a Massive Stage?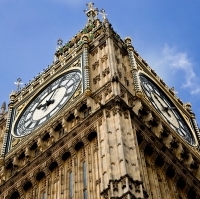 Whenever agile succeeds on a large project, the news is always trumpeted proudly, since many still believe agile's methodologies are better suited to smaller scale endeavors.
And when agile fails to deliver on a large project, the news is often even louder.
Dubbed the world's biggest agile project, the United Kingdom "intended to create an IT system that would underpin a major reform to the UK welfare system." According to the UK government, the most glaring proof of agile's failure was its inability to deliver "good value" after an investment of £303 million in the project.
Nick Heath at ZDNet writes:
Rather than the [Department for Work and Pensions] seeing the shift to agile as something that would initially add time to project delivery, the department seemingly believed it would cut development time, allowing the Universal Credit programme to be expedited and rolled out in 2013, two years earlier than it believed was possible under the waterfall system.
A report released by the UK's National Audit Office explains that while it may be easier to point fingers at agile, as many often do, perhaps the people behind the project should share the blame for the failure. Citing an "overly ambitious" timetable and scope, the report points out the lack of planning and the illogical thinking used in the decision to go with agile:
The Department took risks to try to meet the short timescale and used a new project management approach, which it had never before used on a programme of this size and complexity. It was unable to explain how it originally decided on its ambitious plans or evaluated their feasibility.
For the sake of helping other large organizations, especially governments, it would be interesting to learn what specific agile practices worked and which ones failed. I would hate to think that people, reading of this specific project's failure, would be afraid to try agile for themselves, especially with the number of success stories out there—many at a grand scale.
A great deal of information can be found online for how to increase the odds of large-scale success with agile. Whether using Scrum of Scrums, retrospectives involving dozens of teams, or other approaaches, do you beleive that agile is scalable to projects of any size?
Up Next