Discover the latest in agile methods, technologies, tools, and leadership principles. Whatever your current skills or experience, Agile Dev conferences are for you. Keynotes, tutorials, and classes cover everything from agile project management and agile test automation, to the agile development life cycle.


November 13
-
November 18, 2016
All Agile Dev Conferences feature:
Half- and full-day tutorials to allow you to dive deep into a topic
Keynotes from industry thought leaders
Pre-conference training classes, including Fundamentals of Agile Certification, Product Owner Certification, Agile Testing Practices, Certified ScrumMaster Training, Software Tester Certification-Foundation Level, and more
Conference sessions addressing some of the hottest topics in agile, including SAFe, Integrating DevOps with agile, Lean UX, Scrum, Kanban, and more
Networking sessions designed to get you talking with the experts and your colleagues
The Expo, featuring top solutions providers
The Agile Leadership Summit, an interactive exchange of leadership ideas and experiences.
Collocated with Better Software Conference and DevOps Conference, for three times the program
New to agile?
If you want to understand the principles, basic processes, organizational structures, and roles, you'll find topics covering:
Basics of the agile movement
Organizational roles in agile
Why agile processes work
How agile is different from classic waterfall
Implementing agile in your organization
Breaking away from old processes and truly adopting the spirit of agile
Have agile experience?
If you're ready to take your organization to the next level, become more effective, tune your agility, and help your entire organization become more agile, you'll learn about:
Implementing agile across the enterprise
Boosting your company's agility and performance
Refining your agile processes
Coordinating with the parts of your organization that are not agile
Quantifying the benefits of agile
Communicating the value of agile to upper management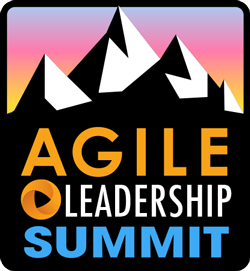 Agile Leadership Summit
Learn how leaders are meeting the challenge of changing company cultures to enable the adoption of agile methods. Share your experiences with speakers and peers, join sessions on agile adoption leadership issues, and come away with new ideas and action plans for culture change in your own organization.
Agile Dev Conference Topics
DevOps and Continuous Delivery
Lean Software Development
Agile Certification
Agile Testing
Enterprise Agile
Agile Methodology
Test-Driven Development
Agile Tools and Services
Continuous Integration
Agile Product Owner
Agile Management
Agile Readiness
Who Should Attend
Software architects
Project managers & leads
Requirements & business analysts
CIO and IT directors
Auditors
Security engineers
Process improvement staff
Developers & engineers
Software security professionals
Business managers
Technical project leaders
Test & QA managers
Measurement & process improvement specialists
Testers