Where Is the Business Analyst in UK Government Software Projects?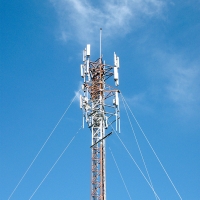 The United Kingdom government has reportedly saved £490 million (approximately 788 million USD) of information and communication technology (ICT) and digital spending in just six months, representing around 2.4 percent of its ICT budget.
In these austere times, figures like this should be welcomed. However, the question has to be asked—How were these figures achieved? Certainly, it seems that significant savings have been made by re-negotiating service contracts with key suppliers.
There is evidence too that the government is under pressure to deliver more with less on projects. The UK government published a Major Project Approval Process in April 2011, which aims to achieve a "step-change in spending control" by strengthening the government's project appraisal and selection processes. Perhaps we can assume that better scrutiny of potential IT projects will weed out those unlikely to deliver benefits and those likely to overrun and exceed their budgets.
Both of these things seem—at face value—extremely positive. What seems even more positive is that the Major Project Approval Process specifically requires that a business case is produced—including an assessment of the business need, and detailed guidance on how to produce business cases is provided. This focus on up-front enterprise analysis—a core business analysis skill, as outlined in A Guide to the Business Analysis Body of Knowledge—can only be a good thing, right?
Well—yes and no. It is excellent that the UK government has introduced stricter controls for all of its major projects, but it is extremely disappointing to see that the role of the business analyst (BA) is strangely absent in the mandated guidelines and policy manuals. In fact, the business case guidance document goes so far as to suggest "key participants" for various workshops.
Disappointingly, while a project manager and program director are considered key, the business analyst is not mentioned once. The BA doesn't even get any air time at the suggested initial workshops where SMART investment objectives, the business need, and potential scope are elicited.
Business analysts are essential resources with the objectivity to act as a critical friend during enterprise analysis. BAs have the skillset to ask the right questions to determine what the business stakeholders actually need (rather than what they state that they want).
History has shown us time and time again that projects fail when there isn't a firm understanding of the problem domain and when ingrained thinking isn't challenged. After reportedly spending £11 billion on a failed IT system that didn't address its users' needs, you might have assumed that the UK government would demonstrate its keenness to avoid project slip-ups by championing the early role of the BA in projects.
It is time for policy manuals and guidelines to be updated to recognize the role of the BA and to highlight the value of enterprise analysis on IT and non-IT projects. The benefits of engaging business analysis resources before projects are initiated are significant. This up-front effort will save costs and avoid the all-too-common tragic project failures.  
Up Next