The Biggest Development Trends of 2012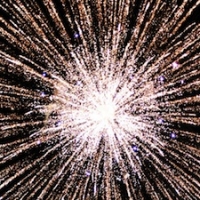 It's human nature to want to look back on the year we just finished and to look forward with anticipation to the coming year. I think this year could be summed up as the year of the tablet, where mobile technology has clearly moved to the forefront of the minds of both the general public and business users.
I would say this is the year of big data as well; no one term has been used, abused, and pushed like this one. Another topic of interest in 2012 has been cyber security, or the lack thereof. Whether you are new to information technology (IT) or a seasoned pro, all of these events and topics have to be on your radar.
I think it's possible that one could deem 2012 to be the year of the cloud. Cloud technologies are in wider use because of the explosion of mobile devices, and if you want a rundown of how popular the cloud is, head on over to Computerweekly.com, which takes you through the top ten cloud stories of this year.
So what have we learned this year? Are we better off than we were this time last year? In some ways the answer is yes, and in some ways the answer is no.
More companies are embracing bring your own device (BYOD) for their employees. However, companies are exposing themselves to greater security threats by doing so. With the explosion of tablets and mobile devices, we are uncovering lapses in application security. What does this mean for the average developer, tester, or configuration management employee? How has the market changed the ways in which we perform our jobs? Will the future workplace be very different from the current one?
I think the future beginning in 2013 is a very different landscape than we faced in December 2011 leading into 2012. On Lightwaveonline, the author looks at the trends he expects to see in 2013, not even covering any of the ones I've mentioned.
I think mobile technology will get better and more powerful with more smart devices hitting the market and Techradar.com concurs with that assessment. I think big data but more importantly ways to use and glean more information from that nebulous term will come to fruition in 2013.
I think the movement of technology and data to "the cloud" will continue unabated as more professionals become comfortable with their data being stored there. For some predictions on what lies ahead for the cloud, read Forbes.com, which posted an article on seven predictions for cloud technology.
No one can predict the future perfectly, but I think that 2013 will end up looking much like 2012. The only difference will be the speed with which things occur in 2013; we will be able to adapt much more quickly and with less fear.
What do you think we have in store for us for 2013?
Up Next