Georgia Tech Issues Report on Emerging Cyber Threats for 2014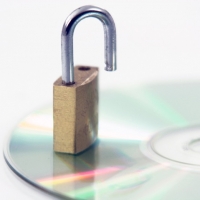 Even as newfound security leaks and malware threats continue making headlines and Twitter feeds in a seemingly endless stream, many businesses continue to resist enhancing security measures to protect corporate data as it moves to the cloud.
Apparently, when it comes down to a trade-off between usability and convenience when accessing files, many businesses are choosing to bypass strengthening security measures beyond the basic solutions offered by the cloud storage provider.
This was among the key findings from a report on emerging cyber threats for 2014 presented by the Georgia Institute of Technology at the annual Georgia Tech Cyber Security Summit. 
The Georgia Tech researchers recommend in the report that IT security professionals use two-factor authentication to secure access to sensitive data in the cloud, noting that the cloud service itself could be compromised or become subject to a legal request by a sovereign government.
"In those cases, companies need to implement encryption before the data is exported to the cloud," said Sasha Boldyreva, associate professor in the School of Computer Science at Georgia Tech.
Other areas of concern mentioned were the growing trend in enterprises for employees to bring their own mobile devices (BYOD), using smartphones and tablets for work, and the Internet of Things. The latter potentially provides "an unprecedented view into people's lives, but will be difficult to secure after the fact, so security should be considered from the start."
In other news from the conference, Georgia Tech researchers have developed a prototype system, dubbed "CloudCapsule," that encrypts data before it is shipped to the cloud. A Dark Reading article examines the approach, commenting:
The so-called "CloudCapsule" system can be used with cloud storage services, such as Dropbox and Google Drive, for locking down files prior to their storage in the cloud and for accessing them without a proxy. The technology can be used for desktops, laptops, and mobile devices, but the researchers initially have built a prototype for just mobile devices -- specifically, iOS.
The Georgia Tech Research Institute is the nonprofit applied research and development arm of the Georgia Institute of Technology in Atlanta.
Up Next