The Dangers of Circumventing IT to Access the Cloud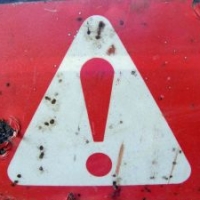 A vast majority of enterprises are currently using the cloud, but a recent survey shows that 61 percent of them are going around IT to access it themselves.
This information was revealed in a study conducted by 2nd Watch, with the results published in the company's 2013 Cloud Adoption Rate survey last month. Being able to directly connect to the cloud for the software solutions they need allows professionals in every department to take information systems out of the equation in many technology decisions, according to the survey.
Known as "shadow IT," this practice is not new to the corporate world. A recent white paper by Frost and Sullivan revealed that 80 percent of employees use nonapproved software as a service application on network-connected devices. However, the practice is a concern to those tasked with ensuring a business' data is secure and compliant, because implementations often don't follow the standard protocol for deploying software within that organization.
Of primary concern to IT professionals is that these shadow IT projects will leave them open to security breaches. When software is hosted on company servers, IT can put strict measures in place to protect customer data. Even cloud-hosted software can be researched by tech staff members to ensure compliance and security requirements will be met.
In many senses, cloud computing has made IT professionals' lives easier. No software needs to be installed or updated, so workers in any department can log in and use a product immediately.
Realizing this, many cloud sales professionals head straight to the department most likely to benefit from the software­—that might be sales or marketing or accounting. The vendor might even talk that department into attending a sales demo of the software or taking advantage of a free thirty-day trial. Soon after, the department signs up for a monthly plan through that vendor—and IT is completely out of the loop.
Not everyone thinks shadow IT is a bad thing. It encourages professionals to be forward-thinking, which in turn forces IT to step up its game.
However, others are concerned for the security and compliance ramifications, especially now that these apps are being used on mobile devices, which are taken home or to public Wi-Fi locations. One major security breach could reveal how dangerous this growing trend is, prompting IT teams worldwide to finally begin to rein in technology purchases.
For businesses, the best course of action is to direct all issues related to software purchases through IT first for approval. This could be set up in accounting, where purchasing approvals are often generated. This might not crack down on the number of free trials being used, but it will at least ensure third-party software isn't allowed on a long-term basis without being subjected to IT's scrutiny.
Up Next