Thanks to HTML5, Pure Native Apps Don't Exist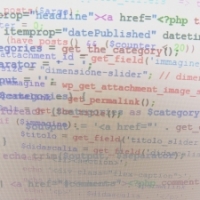 Maribel Lopez, founder of mobile market research firm Lopez Research, believes that native mobile apps are the king of application development. HTML5 has taken great strides in this battle for platform supremacy, but most companies agree that native app development leads to the best possible experience.
"In 2015, most firms will deliver greater than 60 percent of their mobile experiences via a native application," Lopez predicted for online outlet WhaTech.
However, just about every native app developed today includes some HTML. It's a pervasive language that's made it hard to crown native apps as the clear winner. In reality, pure native apps are a dying breed.
"The dirty little secret of native [app] development is that huge swaths of the user interfaces we interact with every day are powered by web technologies under the hood," Tom Dale, cofounder of US company EmberJS, told WhaTech.
At a basic level, native apps need to be developed separately for each platform they run in. A banking app built specifically for iOS has to go through a myriad of changes before reaching Android. Conversely, HTML5 apps can run on any device that supports an HTML5 browser, but they often fail to exploit all of the functionality and performance of the platform.
A high percentage of developers are making hybrid apps instead of simply going native. Developers are using other languages than just those native to the platform, leading to apps that can be more easily moved to new platforms.
There are obvious trends, yet this isn't an exact science. Developers are quickly realizing that bringing HTML5 into the mix makes apps more universal, but it's best to just do whatever makes sense for an individual circumstance. Kyri Sarantakos, VP of engineering at job recruiting site TheLadders, found PhoneGap's cross-platform approach unsuitable for the company's needs.
"One by one, the challenges piled up. Before we knew it, we'd be switching gears and building native apps instead," he wrote for FastCompany.
HTML is the most widely used language for mobile app developers. That's pretty clear. It's portable and inexpensive, and plenty of people know how to use it. Developers will continue to label their apps as native, but really, the pervasion of HTML5 means that there's at least some degree of web technology in play in almost all situations.
Up Next