Women Who Test Event Looking to Even the Playing Field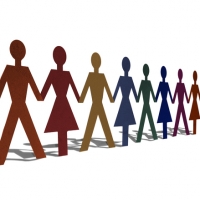 Enter "women who test" into Google, and the search engine spits out predictably patronizing results. Topics like "why women test men" and "understanding a woman's romantic test" from relationship-advice sites litter the page, but the software industry is trying to change the conversation when it comes to how and what women actually "test."
The Women Who Test, in conjunction with TechWell, is highlighting the strides women have made in the growing testing profession in an upcoming summit at STARWEST in Anaheim. This full-day event, which takes place October 2, is aimed toward women in the industry looking to network with other women passionate about software testing.
There are more and more women entering the industry, but that doesn't erase the reality that as a woman in this field, your gender is out numbered seven to three. Because of this disparity, the Women Who Test event is working to provide women with opportunities to engineer their lives, grow their personal brands, set bold yet realistic goals, and discover their career superpowers.
Alison Wade, the founder of the Women Who Test and a program chair for the event, is on a mission to improve and eventually even the ratio of female practitioners speaking at software testing conferences. With women often underestimating and underplaying their abilities and their experiences, Wade hopes this new platform will provide women not only a new opportunity to share their experiences with other women, but also a higher level of confidence to speak up at conferences in front of men.
"I want women to be as equal and confident in selling themselves, their careers, their experiences, and their lives as their male counterparts," she explained. "Creating a day for Women Who Test is a way to support and further that movement. It allows women to hear from other women in software testing."
Wade will host a panel at the Women Who Test summit on Career Superpowers, which will include Jaimee Newberry, the founder of SWINGSET Inc.; Lawdan Shojaee, CEO of AxoSoft; Tania Katan, the Curator of Code at AxoSoft; and Melissa Benua, senior backend software engineer at PlayFab Inc. These accomplished women also will be presenting as part of the day's program, as well as Dawn Haynes, COO, principal trainer, and consultant for PerfTestPlus Inc.; and Jennifer Bonine, vice president of global delivery and solutions for tap|QA Inc.
Newberry's recent interview with StickyMinds illustrates her desire for team members to effectively communicate and treat each other as equals:
My emphasis is really putting a lot of love and care and understanding back in the team and how the team is communicating internally. The better the team is communicating, the more collaborative they are, the better functioning and more understood the developers and designers are, the more harmony there is.
Registration for the Women Who Test event is free for STARWEST attendees. Those who are interested can register to attend now.
Up Next