How to Better Test and Optimize Mobile Applications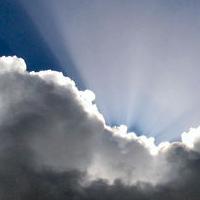 Without a proper plan in place, the task of effectively and efficiently testing your mobile application doesn't just sound daunting—it appears impossible. The ever-expanding number of mobile devices, along with the multitude of operating systems, connection speeds, and application types, makes mobile testing seem like a whole new ball game from what testers have grown accustomed to.
There's no single simple solution that can guarantee success in the mobile testing space. However, one way to combat the diverse and varied conditions of your userbase is through virtualization. By incorporating virtualization, you can test the functionality, performance, and security of an application across a bevy of networks.
Genefa Murphy, the VP of product and partner marketing for the Application Delivery Management business unit within HP Software, told StickyMinds what she's learned from working with customers within the mobile space:
One of the key things that I've definitely seen with customers, if you want to be successful in testing the real app's performance, it's not just looking at the core fundamentals, but also looking at network conditions and the context of how that user is going to use your mobile application. We're not always going to be connected to a super-fast 4G environment. There's going to be times where we're on the go, and maybe we're moving between different types of connectivity. Being able to simulate or virtualize those network conditions in the testing side of the house, before you go to production, that's the real key to making sure you're testing the full context of the app.
Using your customers as guinea pigs is not the answer. By waiting until your app launches to see how it responds to different networks, it's likely that you'll see a high number of users uninstalling the software due to poor optimization and long load times. There are thousands upon thousands of apps available to download at the push of a button, so if yours isn't up to snuff, it won't have a long life on anyone's home screen.
Thankfully, the resources available to test and tighten mobile apps are becoming more and more sophisticated by the day. Because of the power of the cloud, a mobile testing team can be spread out across several offices and have easy access to hundreds of devices stationed at a centralized location. Additionally, a single tester can make use of tools for automation, network virtualization, and load to make sure all aspects of a project are running smoothly.
Mobile testing can be a complex puzzle, but the testing community surrounding it is continuing to find solutions. Virtualize, automate, and load test, and hopefully, the final product will be something both you and your users will stick with.
Up Next