What to Do if You're Promoted over Your Coworkers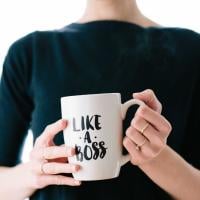 You have a great job. You work well with your coworkers and enjoy hanging out with them after work. Then one day, your boss's boss calls you in and tells you you're being promoted to be the manager of the group.
It would be ideal if you could maintain the friendly, gossipy, tell-all relationship you've had with your now-former peers, but as a practical matter, you can't. You have to be able to give out assignments, hold people accountable, make tough decisions, conduct performance reviews, and, in the worst-case scenario, fire someone who doesn't measure up.
At the same time, these former peers will have opinions about your becoming their boss. Some people will be happy for you; others, less so. When I became the IT manager in a department in which I'd spent several years, a highly capable member of the department told me he would support me but he wanted me to know he'd hoped to have the job. I was lucky: I know of situations in which the person who wanted the job set forth to sabotage the success of the person who got the job.
A good starting point in managing former peers is to get together with the entire group, off-site, if possible. Admit that the situation you're all in is somewhat awkward. Be forthright in explaining that you're now being expected to behave as a leader and that means a change in your relationship with them.
Let them know you'll do your best to pave the way for their success. Use humor; point out that you used to join them in complaining about the boss, and you're now the boss they'll get to complain about.
As soon as you can, meet one on one with each member of the department to discuss this change in relationship. Sound out the person about his or her role. Describe your expectations for both the individual and the group. Be open to hearing the person's hopes and fears.
Use these individual and group meetings as the starting point in fostering an environment of open communication.
You don't necessarily have to avoid all after-hours contact with these people, but it's usually best to limit such contact. The main thing is that you need to treat everyone equally; no playing favorites.
Take time to build your credibility and authority. You may have lots of ideas about things you want to do and changes you want to make, but go slowly. You'll be more successful in these efforts if you have the support of your former peers. With any luck, your first experience being promoted over your peers won't be your last.
Up Next