Lessons the Software Community Must Take from the Pandemic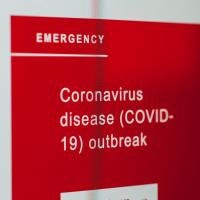 Due to COVID-19, governments, companies of all sizes, educational institutions, health care providers, and more all had to implement continuity plans within an unreasonably short amount of time. While we are all still reeling from this pandemic, the software industry has learned several invaluable lessons along the way.
We have witnessed live agility experiments while rolling out new business plans. Remote collaboration among teams has been proven possible without significantly impacting productivity—in fact, for many teams productivity has been on the rise. Team bonding also has become tighter as coworkers demonstrate more empathy in striving to understand each other's challenges and create a work-life balance. Organizations across the world are appreciating the human element in a digital transformation effort.
On the engineering front, a lot of facets that were on the back burner have taken center stage for stakeholder approval and implementation. Organizations have taken up rigorous performance engineering efforts to ensure their products are scalable and robust enough to handle significant loads for extended periods of time. This is especially true for educational platforms, video conferencing solutions, content sharing platforms, and customer-facing applications such as commerce and telemedicine apps.
Cybersecurity also has reached an all-time high in awareness and acceptance, given the scope for vulnerabilities to be exploited and some critical mishaps that we saw within the first few days of lockdowns across countries. Even young children are being taught how to be safe online, given that remote schooling has become the new norm, necessitating mitigations for product vulnerabilities that can attract hackers.
Another important element is digital inclusion. Designers are paying additional heed to end-user experiences now that online interaction with their products is so extensive. Organizations that have already embraced accessibility in their environments and products have been able to handle the digital surge better in terms of experience for both their employees and users. And if accessibility was not engineered for in the past, now is the right time to take it up for ongoing future benefits.
A lot of emphasis is also being given to exploratory testing in addition to core functional test efforts. Localized products are made available in record time, taking into account the linguistic pieces of the puzzle too, in order to enable global users to address their needs on digital platforms.
While the backdrop of COVID-19 is certainly not a pleasant one and has created significant adverse impacts globally, it also has encouraged software companies to learn these engineering and team lessons. Even after the pandemic, these changes are ones that we need to adopt for life so we can continue to enhance user experiences and development efficiencies in the products we create. Every cloud has a silver lining, and the software world has experienced these valuable lessons for the future.
Up Next