The Importance of Courage in Agile Teams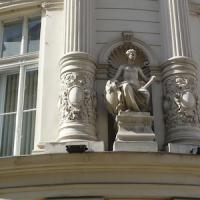 In order to adopt an agile methodology, you need to rely on a self-organized team to build workable software. An important attribute of agile teams is the courage to do the right things. You need courage in making the right architectural decisions, tackling the right stories, and standing up for values and principles you believe in. That is why courage is listed as a core Scrum value.
Teams are expected to achieve their tasks through the meticulous application of creativity and logic. As I was reading a posting on the Harvard Business Review, The No. 1 Enemy of Creativity: Fear of Failure, I realized that agile teams that are afraid of failure cannot be creative.
In Henry Ford's words: "Failure is simply the opportunity to begin again, this time more intelligently."
So, how do you build fearless teams? One way to do this is by creating the right environment and adopting courage as a team value.
Teams don't work in isolation. Management, customers, and project sponsors are all potential stakeholders in a project. Mike Cohn, in his book Succeeding with Agile, mentions that psychological safety is one of the best ways to make a mistake and then do it better way.
For a team to be fearless, the stakeholders have to be committed to allowing the teams to fail and to learn from failure. If people feel threatened by bad consequences upon failure, they will be wary of thinking outside the box and taking risks.
Lyssa Adkins, the author of Coaching Agile Teams, says that an agile coach is a servant leader. A successful agile coach has the stomach to move away from the "command and control" mentality. This will lead to a self-organized, committed, and accountable team. And, a team with these attributes will not be afraid to apply creativity.
Last but not least, consider this: Is it possible to be a fearless team if the individuals on that team are not fearless themselves? I think not.
The idea of agile methodology works on the premise that individuals with ordinary technical skills can make up an extraordinary team through their combined genius. Some team members don't even need to possess certain skills as long as someone else on the team can do that work.
However, when it comes to being fearless, everybody on the team has to have this attribute. A single holdout can prevent the whole team from being bold enough to take risks and make mistakes. This calls for the team to adopt courage as a team value. The combined genius of team courage then is sum total of individual courage.
Up Next