The Financial System and Biological Suicide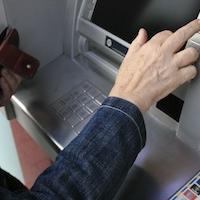 The US financial system has been severally impacted by many outages in recent months impacting some of the largest banks, including PNC Financial Services Group, Inc., Royal Bank of Scotland (RBS), and JP Morgan Chase and Co. These banking technology glitches have been described as a form of technology-driven "biological suicide," which highlights the dangers of banks' continuing to rely on outdated legacy systems.
We might ask if the analogy to biology is really fair and appropriate. In fact, describing these issues in biological terms is actually illustrative of the problems that confront the banking industry. The root cause of many of these system outages has been that many banks do not have configuration management best practices in place, including DevOps, and consequently these banks and trading exchanges have been facing computer failures.
In the UK, the RBS computer systems glitch, subsequent to a computer upgrade, led to a computer malfunction. In the United States, both U.S. Bank and PNC reported problems with their customer websites due to a cyber attack that also highlighted the vulnerability of the US banking systems.
The U.S. Bank spokesman said the issue appeared to be related to problems at other banks in the past week. JPMorgan Chase and Bank of America both recently had site problems, and Wells Fargo reported access problems as well. Even so-called "kill switches" designed to stop trading transactions have experienced glitches. This was in addition to the highly publicized NASDAQ failures during the Facebook IPO and the $440 million Knight Capital bug.
Financial regulators including the SEC are conducting their own investigations and directing firms to retain outside experts to address these problems. The SEC has also reached out to the technology community to help with these widespread problems.
If we follow the technology-biological analogy, we may seem to have a pandemic, and DevOps may very well be the chicken soup that the doctor orders.
Up Next