Security Update Roundup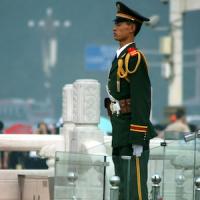 With all of the recent reports of banking glitches and security compromises, it's wise to be prepared for the worst, especially if you need to ensure your data is stored as securely as possible. Here's a roundup of the week's most interesting security developments.
Android OS Gets Upgraded with Security Features
Google's newly released version of its mobile software operating system, dubbed Android 4.2 (which also goes by the slightly tastier name of Jelly Bean), is coming equipped with new security updates in addition to its more consumer-friendly features like having multiple user accounts and the ability to use a wireless display.
According to TG Daily, Android's new security features will protect users from viruses, Trojans, and malicious apps. The new OS comes with a built-in "real-time app scanning platform designed to check running apps before any rogue software can install any malicious code." Essentially, if you want to download an app, a security screen should pop up that will ask if you want to verify the app. TG Daily's Shane McGlaun writes, "When an app is loaded, the device sends information identifying the application to Google servers, which then analyze the data and compare it to a database of known apps."
Windows 8 Benefits from Government-funded Hackers
With Windows 8 launching to much fanfare, Forbes is reporting that Microsoft isn't the only company benefiting as "government-funded hackers who take Microsoft's software apart" are getting praise for making Windows more secure. Forbes profiles Vupen, a French company that specializes in discovering new hacking methods that the company can sell to government agencies.
From Forbes:
Vupen's claim to have defeated the new fortifications Microsoft has built into Windows 8 represents no small feat. The new version of the software comes with an anti-malware application called Windows Defender by default, and replaces Windows' traditional BIOS—the part of a computer's memory that boots its operating system and initializes system components—with a system known as Unified Extensible Firmware Interface, which is designed to prevent any tampering that might affect the operating system at startup.
For a bit more on some of Windows 8's built-in security tricks, check out this short video:


Facebook Beefs Up Mobile Security
On October 16, Facebook announced several new security updates for its Anti-Virus (AV) Marketplace, which the company claims has gathered 30 million visitors since its launch six months ago. In addition to phishing protection and malware checkpoints, Facebook said that the company's marketplace now has seven new security company partners from which users can download protection software. The companies include avast!, AVG, Avira, Kaspersky, Panda, Total Defense, and Webroot. These organizations now join the likes of Microsoft, McAfee, Norton, TrendMicro, and Sophos.
Up Next