Is Minimalism the New Business Model for the Tech Industry?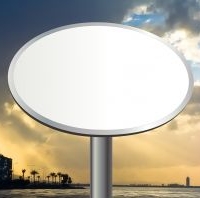 Dropbox held its first conference for developers this week, and there were several noteworthy announcements to come out of it. First of all, the file-hosting service is gaining popularity, now boasting 175 million users (up from 100 million users in November). It's also expanding, with a new API to sync data in apps when a device is offline, as well as rolling out versions for additional platforms.
But still, its business model consists of charging for subscriptions to pro accounts. On the heels of this success, does Dropbox have plans to branch out into new revenue sources, such as hosting ads or charging developers?
"We've never taken money from developers and we don't have any plans to," Dropbox co-founder and CEO Drew Houston told reporters during the press Q&A session. "That doesn't necessarily mean that Dropbox will never, ever do it," he backtracked a little, but he added, "Because we have a strong core business model, I don't think that monetizing developers will be an important thing for us for the foreseeable future."
What is Dropbox doing differently to impart the head of the company with such security?
The answer seems to be that it's doing more with less. The tech business model used to be to provide comprehensive products with more features than your average consumer would use—and definitely more features than your competitor. But bigger is no longer better. With the prevalence of mobile devices, few people want to spend money (or battery life) on features they don't absolutely need.
Cloud computing has made it even easier to let consumers get what they want a la carte or select upgrades after using a basic version. That's how Dropbox operates: Users get two gigabytes of storage when they sign up, with the option to buy more.
But with so many other cloud storage providers out there—Box, Google Drive, Apple iCloud, Microsoft SkyDrive, etc.—Dropbox has to try to distinguish itself to continue its growth. The main way it's done that so far is, again, to take the minimalist approach. It has a simple, drag-and-drop method and desktop interface, making it easy for users to store and share documents and data wherever they are.
Even though Dropbox is expanding its reach with a new suite of coding tools, its philosophy is still more about flexibility than density. Larger organizations may appreciate all the bells and whistles, but smaller clients and individuals prefer to save money and get only what they need.
And it's that demographic that is growing. Small companies and individuals didn't used to need their own data storage, but the convenience (and cost) is winning everyone over. A newsroom I worked in had reporters save their stories to Google Drive so the editors could share their changes, and I know of some graduate-level classes whose professors ask students to upload papers to Dropbox. These small groups are using the storage services every day because—well, why not?
Dropbox doesn't have a unique product. It just offers it in a different way, to a population of basic-needs users that is only growing. Rather than inventions, Dropbox is banking on a new business strategy, and the timing seems to be right.
Do you think the increase in individuals and small clients who need data storage will lead to more companies changing their approaches? Is this offer of flexibility going to become the new business strategy in the tech world? Share your opinion below!
Up Next