Open Source Hardware Deserves as Much Press as Its Software Sibling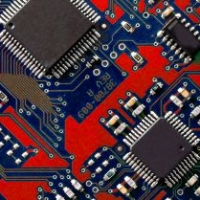 I'll admit it—when I read this week's Ars Technica piece on the importance of open source hardware (OSHW), I'd never even heard the term before. I did a quick Google search of "open source software" and was not surprised to find upward of 20 million results. Open source hardware returned just more than 1 million.
I didn't feel too bad for being so unfamiliar with it.
Jon Brodkin's Q&A with Ardiuno's Massimo Banzi gives OSHW the credit it deserves, and I found the entire concept incredibly inspiring. Now that I know the power of open source hardware, especially when coupled with its software (OSS) counterpart, I doubt that I'll ever ignore it again.
Think about it.
OSS may be great, but it's severely bridled by the hardware that houses it. That is, unless the device is also open source which allows both the software and the hardware to be designed with its partner in mind.
Through his conversation with Banzi, Brodkin learned:
Arduino releases all of its hardware design files under a Creative Commons license, and the software needed to run Arduino systems is released under an open source software license. That includes an Arduino development environment that helps users create robots or any other sort of electronics project they can dream up.
The website Dangerous Prototypes details some of the really cool projects that Arduino-wielding hackers are releasing every single day.
Like Brodkin, I, too, immediately thought of Raspberry Pi and its rise to fame in the past few years—fame it achieved without even being open source. Sure, developers have come up with a myriad of ways to use the Pi, but imagine what else could've been created with what Arduino's Banzi and the rest of his company believe in:
…We are a completely different philosophy. We believe in a full platform, so when we produce a piece of hardware, we also produce documentation and a development environment that fits all together with hardware.
Those of you who are moved to create and support OSHW after reading Brodkin's piece can check out the OSHW Doc Jam, or you may want to consider joining the OSHW Association.
Up Next