China Challenging Google and Microsoft in OS War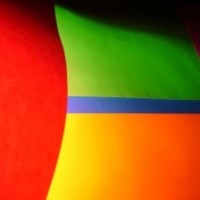 The US tech industry is booming, but when it comes to security, the level of confidence worldwide isn't too high. China has been vocal in the past about its reluctance to become too reliant on American software companies due to NSA involvement, and this is only being furthered by China's new plan to develop a proprietary operating system run by its own government.
The state-controlled news agency reports that pervasive US surveillance is to blame for this move. China hopes to replace massively popular properties such as Windows and Android as the leading OS in the country, both on mobile and desktop devices. The current target date for release is October.
Earlier this year, China accused US cyber surveillance of being both unscrupulous and ugly, saying that Chinese companies were being attacked.
"America's spying operations have gone far beyond the legal rationale of 'anti-terrorism' and have exposed the ugly face of its pursuit of self-interest in complete disregard for moral integrity," reads a report by the Chinese Academy of Cyber Space.
There's an element of mistrust that's led to this drastic move away from overseas systems, but China's been down this road before. A similar initiative was launched back in 2001 in the form of Kylin and once again earlier this year with the China Operating System. As you'd guess, neither campaign produced the results the government was looking for—hence the need for this new OS.
What's going to make this effort any different from the previous failed attempts? Guangnan Ni, a Lenovo cofounder and prominent member of China's robust tech scene, is the head of the development team behind the OS. He and his colleagues decided to build the platform from an Android template, eliminating the need to construct the Chinese OS from the ground up.
As the most popular operating system in the US, Android looks to be the smart base to work with. Last spring, Android powered more than 50 percent of smartphones sold, giving it a strong lead over the second-place iOS.
The government has complete agency over China's software market, so really, it's the leaders of the country who decide what people should and shouldn't use. We're yet to see how this new Chinese OS functions compared to the heavy hitters, but even if it doesn't run smoothly, expect this nationalistic product to be adopted by a healthy portion of residents.
Up Next