5G Network Quality Assurance and Testing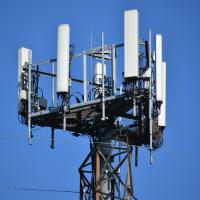 Top wireless telecom service providers across the globe have already launched their 5G services nationwide, while others continue to upgrade their systems at a rapid pace. Original equipment manufacturers are continuing to produce user equipment, smartphones, and AR/VR gadgets that support 5G technology. Automotive and healthcare industries are gearing up to leverage the technology once available. In the coming months, wireless service providers are going to invest and expand their footprint on 5G, which makes quality assurance and testing the key player for customer satisfaction, competitive advantage, and market sustainability. 
5G services require special Radio Access Network and Core Networking equipment, which may be purchased from different vendors. In most cases, wireless services providers prefer to procure 5G mmWave Radio Access Network equipment, commonly referred to as the 5G New Radio base station from multiple vendors for cross quality references and multi-vendor footprint. Core networking equipment is no different and is procured based on the vendors' core competence area. For instance, an operator may use 5G User Data Management (UDM) products from Vendor A and 5G Session Management Function (SMF) from Vendor B. 
Standards compliance is one of the key aspects of quality assurance and design validation of 5G products in a multi-vendor network environment. QA testers would have to prepare their acceptance test plan accordingly and certify that the system is developed as per the agreed 3GPP specification by the corresponding vendor. Also, interworking of 5G products from different vendors is only possible when they both have adhered to the same specification and protocol compliance. For instance, a 5G User Data Management product should be built based on the 3GPP specification number 29.503, regardless of which vendor is manufacturing it.
Regression testing is another important aspect when it comes to the 5G test life cycle, especially if your organization follows DevOps and the Continuous Integration and Continuous Development (CI/CD) model. Each 5G software drop must be thoroughly regressed, and every iteration must be able to capture all kinds of software and related hardware defects, which must be fixed and validated in the subsequent DevOps software drops with utmost quality.
Device interoperability plays a key role in customer satisfaction. All user devices, such as smartphones, watches, and tablets, belonging to an Android or iOS family must be validated across the various 5G radio access and core networks entities. Samsung Galaxy and iPhone smartphones are the top when it comes to market share, so all generations of these devices must be thoroughly regressed for interoperability between network vendors and original equipment manufacturers. For example, 5G Wi-Fi calling, the feature that simulates your home Wi-Fi router as a cell site tower, must be tested across all generations of iPhones.
Last, but never the least, load and stress testing is a must to make sure the 5G system is able to process the intended traffic load at a very high volume. The 5G systems are loaded with Busy Hour Calls (BHCA) that exceed its peak transaction per second (TPS), making sure the system doesn't crash and the software doesn't dump a core. Open source tools like J-Meter and seagull or free/trial versions of SOAP UI and Postman could become very handy while trying to perform load and stress testing in identifying a 5G system's Key Performance Indicators (KPIs).
Up Next