The Cutting Edge of Desktop as a Service: Amazon Workspaces vs Azure WVD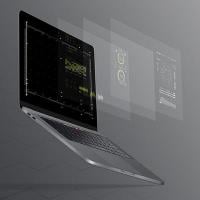 Desktop as a Service (DaaS) is a new, managed version of a heavyweight enterprise application: Virtual Desktop Infrastructure (VDI). Unlike VDI which often took months and millions of dollars to set up, DaaS solutions can be up and running in hours and deliver virtual desktops to employees at large scale. Let's take a look at two leading DaaS solutions, their unique features and how they compare.
What Is Amazon WorkSpaces?
Amazon WorkSpaces lets you create virtual, cloud-based desktops based on Windows or Linux. It allows users to access virtual desktops from Windows PCs, Macs, Android tablets, Chromebooks, Kindle Fires, and popular web browsers.
Here is how Amazon manages virtual desktops, called WorkSpaces, behind the scenes:
Each WorkSpace has its own Virtual Private Cloud (VPC)
Users are managed via AWS Directory Service, which lets you define user accounts or connect to Microsoft Active Directory
Clients access an authentication gateway, which forwards the traffic to the WorkSpace
Each WorkSpace has two Elastic Network Interfaces (ENI)
Amazon provides strong support for disaster recovery, letting you deploy WorkSpaces in multiple regions, with cross-region failover in case of disaster.
What is Windows Virtual Desktop?
Windows Virtual Desktop (WVD) offers managed virtual desktop infrastructure (VDI) on the Azure cloud.
WVD lets users access virtual desktops from Windows, Macs, iOS devices, Android devices, and HTML5-enabled web browsers. A key feature of WVD is that it supports multi-session Windows 10 deployments—this allows multiple users to share the same machine, reducing resource costs while letting users work on the familiar Windows 10 interface.
Microsoft's acquisition of FSLogix allows user profiles to be stored in containers, not in virtual machines. This can improve utilization, because containers are more lightweight than VMs.
Amazon WorkSpaces vs Azure WVD: Key Differences
Multi session
A key advantage of WVD is its ability to support one-to-many virtual desktop setups. You can leverage multi-session Windows 10 to serve multiple virtual desktops from the same virtual machine, which can dramatically improve utilization. WorkSpaces does not support multi-session deployments.
Cost
Microsoft Azure's pricing depends on the virtual machine specifications you choose, such as region, operating system, number of CPUs, and memory. WVD pricing is complex (see the official pricing page), but as an example, the monthly cost of 100 multi-session desktops running Microsoft Office is $11,615.
Amazon WorkSpaces offers a free tier that provides two WorkSpaces with 80 GB of root storage and 50 GB per user, for two months. In February 2021, Amazon expanded the free tier, and was offering up to 50 WorkSpaces with 80 GB Root and 50 GB User Volumes (a limited offer which ended July 31, 2021).
After the free tier expires, cost per desktop ranges from $21 per month for entry-level Value instances with 10 GB user storage to $136 per month for PowerPro instance with 8 vCPUs, 32 GB memory and 100 GB user storage.
Security
Both Microsoft Azure and Amazon AWS provide strong security features. WVD has an advantage here too, because of Azure's strong integration with Active Directory and the cloud-based Azure AD offering, and also because Microsoft offers free security updates for some Microsoft products if you bring your own license (BYOL) to the Azure cloud.
Conclusion
Amazon WorkSpaces and Microsoft WVD are both capable and robust solutions. The two technology giants have strong integrations with their existing products, meaning that for organizations already running in Amazon, or for Microsoft shops, the choice is obvious. For those not locked into a vendor's ecosystem, the most compelling advantage offered by WVD is a lower total cost per 100 users, due to its unique multi-session technology.
Up Next