A Brief History of Scrum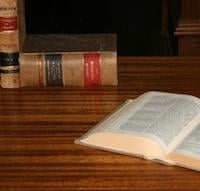 Scrum is not only one of the greatest inventions in the agile world but also one of the most popular frameworks. But with this popularity comes a great responsibility, which when abused, leads to controversies.

Scrum has not been immune to controversy, and its history of invention is a topic of frequent debate. Some professionals believe that Jeff Sutherland, John Scumniotales, and Jeff McKenna invented Scrum in 1993. And then there are others who vouch for Hirotaka Takeuchi and Ikujiro Nonaka as inventing Scrum in 1986.
Even though this site says that Ken Schwaber and Mike Beedle invented Scrum, Beedle declares that he learned the method from Jeff Sutherland. According to this white paper, Jeff Sutherland invented Scrum and later introduced it to Ken Schwaber.

While connecting the above dots, I have concluded that Hirotaka Takeuchi and Ikujiro Nonaka came up with the initial concepts of Scrum, including the word "Scrum" itself in their white paper, "The New Product Development Game."
Sutherland applied the above concepts from the white paper and fine tuned it. Schwaber and Sutherland collectively presented their experiences during the OOPSLA 1995 conference. Subsequently, Schwaber and Beedle attempted to communicate Scrum through the first Scrum book Agile Software Development with Scrum.
As the Scrum community started growing, it was decided to create a platform to bring them together, which in turn lead to the birth of the Scrum Alliance (SA) and Certified ScrumMaster (CSM) certification. However, controversies started brewing about transparency and the motive behind SA, resulting in the birth of Scrum.org.
The Internet is scattered with various theories and propositions of what Scrum is all about. This reminds me of story about the elephant and the blind man.
Sutherland believes that Scrum is a framework with a set of best practices learned over fifty years. Ken agrees as well with this and gives a good analogy of comparing Scrum with playing chess:
The word "framework" means that much is not specified and must be devised by those using the framework. I equate Scrum to the game of chess. You can read the official rulebook for chess. The moves, players, sequences, scoring, etc. are all specified. Learn them. Then you can play chess.
There are people who argue that Scrum is a process but with the subtle difference that Scrum is not a defined process but an empirical process. This discussion does not stop here; someone has already argued whether XP and Scrum should be called either method or methodologies.
Up Next