Are You Ready to Change Jobs?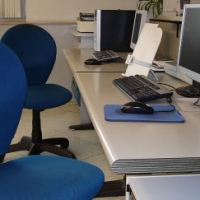 Are you unhappy in your current job? Or, are you ready to move on to new adventures and bigger challenges? If you're fortunate enough to have a job, it's tempting to wonder what opportunities might exist elsewhere. But before you accept a new position, it's a good idea to take a hard look at your motives.
After all, leaving a job can be one of the most stressful experiences in your working life. Whether you've spent one year or many years in your current organization, you've probably become immersed in its culture. Your routines and daily patterns—even including such minor rituals as when and where you take coffee breaks—won't be the same at a new job. You'll be trading a familiar environment for one that's new and possibly very different.
To make an informed decision about a new opportunity, you need to know not just what you don't like about your current company or position but also what appeals to you about the new position. This is especially the case if a prospective employer is wooing you with a ginormous paycheck. As tempting as that is, it won't compensate for being in a work environment that makes you miserable.
Therefore, check out the environment carefully. Notice how people interact. Gauge how openly you'll be able to communicate with various levels of management. Explore how collaborative the environment is. Determine whether you'll be adequately challenged and have opportunities for advancement.
But back up for a moment: Have you exhausted all the opportunities in your current position and company? Are there any experiences you haven't taken advantage of? What about opportunities for internal transfers or promotions? An internal move is a way to preserve your benefits, work environment, and relationships—without the stress of starting all over at a new company.
Furthermore, some companies actually prefer hiring from within people they already know rather than taking a chance on outside applicants they don't know.
Still, it's worth asking whether the new responsibilities in an internal transfer would be more appealing than your current responsibilities. Is the job as exciting or challenging as your current one? Will the new position enable you to develop skills that will make you more marketable in the future?
The most important thing in deciding to change jobs, whether in the same company or elsewhere, is that you're making a rational decision, not an emotional one—and that you're not doing it for money alone.
What lessons have you learned in changing jobs? Or, what have you learned in your decision to not do so?
Up Next