App Developers Needed in the Digital Public Library of America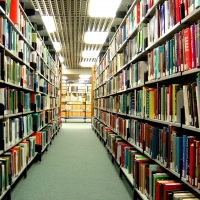 To the naysayers who predict that public libraries are becoming obsolete, take heed. The Digital Public Library of America (DPLA) has opened its virtual doors—with a special plea to app developers to come work (read, volunteer) in the App Library section. 
The vision of the DPLA is to digitize America's cultural heritage. Although still in beta, the DPLA is an online portal containing metadata records to more than two million materials found in archives from institutions such as the Smithsonian, United States National Archives, Biodiversity Heritage Library, New York Public Library, the Harvard Library, the University of Virginia, and others.
In addition to search capabilities, there's a dynamic map, a timeline that allow users to visually browse by year or decade, and several curated exhibits, such as "Activism in the U.S." and "America's Great Depression and Roosevelt's New Deal."
According to Dan Cohen, founding Executive Director of the DPLA, there are three key elements of the digital library:
First, an easy-to-use portal where anyone can access America's collections and search through them using novel and powerful techniques, including by place and time.

Second, a sophisticated technical platform that will make those millions of items available in ways so that others can build creative and transformative applications upon them, such as smartphone apps that magically reveal the history around you.

Third, along with like-minded institutions and individuals the DPLA will seek innovative means to make more cultural and scientific content openly available, and it will advocate for a strong public option for reading and research in the twenty-first century.
However, the MIT Technology Review observes, "The project's grand vision—to digitize America's libraries and museums and make that vast corpus of knowledge accessible, searchable, and computable via the internet—is far from realized."
That's where the DPLA App Library comes in. There are already some applications built using the DPLA API, but the potential "to make something awesome" is what organizers are looking for from software developers. 
From the DPLA website: "We welcome contributions from interested developers who would like to build applications or tools using our API. For those who'd like to poke around, the code powering the DPLA portal is available on GitHub."
Interested? If so, email [email protected] or use the contact form.
Remember, in this library you don't have to keep your voice down, and no one is going to tell you shhh.
Up Next