Book Review: Lean UX—Lean Principles to Improve User Experience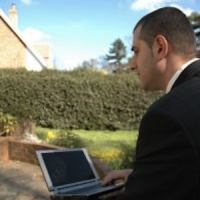 The discipline of user experience (UX) has a strange relationship with agile. On one hand, traditional UX work seems very plan-oriented and focused on big up-front design—two perspectives that are inconsistent with agile. On the other hand, viewing customers' needs with a focus on getting the user experience right seems like an essential part of delivering value, and obtaining comments efficiently by using the agile approach of iteration and feedback would also seem to lead toward a better user experience.

Jeff Gothelf and Josh Seiden explain how to find synergy between UX and agile practices in their book Lean UX: Applying Lean Principles to Improve User Experience. The book explains how to focus on delivering experience rather than documents, an idea that sounds very much like how an agile team works. Through its stories, templates, and guidelines on user-experience design in an agile team, the book will help your team do a better job of building the right product.

The book combines the themes of The Lean Startup and those of user experience and agile methods in a concise manner that can serve both as a quick overview of the concepts as well as a reference for how to apply the process to your team.

Many of the themes in the book will sound familiar to those with an understanding of agile methods and lean startup principles. These same themes appear in an interview with Zipcar Founder Robin Chase where she discusses the value of cross-functional collaboration and the importance of a minimum viable product.


To apply these principles effectively as a user experience practitioner, you need to have an open mind and be willing to draw inspiration from unexpected places, such as in this Fast Company article that compares UX design to advertising. Much of what you'll read in the book will strike you as "common sense," which, sadly, does not reflect common practice in many organizations.

This is a rare book that is dense in information, yet also readable. The biggest flaw is that it starts out by presenting the many principles of lean UX, which can be overwhelming. The fifteen (related) principles of lean UX are more than most people can keep in their heads, making it harder to both sell and internalize the ideas.

While lean UX is a difficult concept to implement, it feels like there could be a way to distill the fifteen principles into five-to-seven key ones that incorporate the spirit of the whole set. Lean UX, much like agile, is a significant change in how people work, and it's useful to have a good succinct story if you want to sell it. The concrete, concise way the authors describe how to implement lean UX in various environments compensates for this, and you can still easily learn how to apply the principles, even if you can't remember them all easily.

The book will be useful to managers, UX designers, developers, anyone wondering how UX can work in an agile environment, or anyone who simply wants a better understanding of agile product development.

Do you do user-experience work on your agile projects? What challenges have you encountered? Do you think that lean user-experience is an obvious concept or an impossible one? Let us know in the comments below.
Up Next