The Key to Finding Success in Mobile App Stores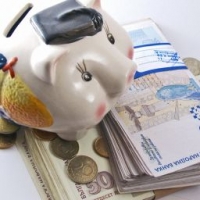 Google Play, the Apple App Store, the Windows Phone Store—today, most software developers have a love-hate relationship with these popular mobile app stores.
The app stores have the potential to make an app developer big money, but they also could entirely squander a developer's hard work. This is why companies launching a mobile app are increasingly doing everything in their power to get an edge in the app store rankings.
As AllThingsD highlights, the Apple App Store in particular has become a monstrous hit since launching five years ago: "Today, on the fifth anniversary of its launch, the App Store, which debuted with 500 apps, now boasts a catalog of more than 900,000. It has driven 50 billion downloads and some $10 billion in payments to developers."
But with every monstrous hit comes challenges. CNET adds that ever since the App Store turned into software development's holy grail, the bar for success has been raised:
Indeed, Apple has paid app developers more than $10 billion since the App Store opened. But that gross dollar volume tells only part of the story. Not all apps are created equal and only a relative few are raking in the truly big bucks. That's because with over 900,000 applications on the App Store, standing apart from the crowd has become harder than ever. So winning a featured spot in the App Store is the veritable Golden Goose for developers. Now that the secret is out, how does a company go about making a name for itself on the App Store? It's not easy.
How does a company get its app a decent ranking and traction within the App Store, Google Play or the Windows Phone Store?
First and foremost, focus on quality during development and after launch. With stiff competition and a low cost of switching, users will easily move to another app if they encounter bugs, an unintuitive UI or another glitch. This is why so many of the world's largest brands are testing their apps under real world conditions throughout each phase of the SDLC.
As Smashing Magazine points out, users shouldn't have to think when using an app:
Apple's culture revolves around design excellence. It's no coincidence the apps Apple showcases are always well designed. Design is the most critical component in building a successful app…
Like websites, apps are incredibly disposable. If an app doesn't make sense immediately, users feel little pain in deleting it. The title of Steve Krug's popular book encapsulates our task as usability designers: don't make me think. Like a well-designed doorknob, the interface itself implicitly explains its own use and value.
QA tends to get pushed to the side when companies are crunched for time, but without dedication to testing—from functionality to usability to security—throughout the development process, companies are setting up their apps to be buried in the app store clutter. Solid QA is vital to app store success.
Up Next