No Boys Allowed: A Women-Only Ruby on Rails Boot Camp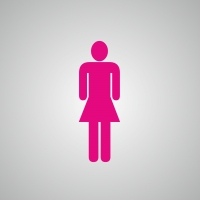 There's a general consensus among those hiring in tech hubs such as Seattle that there aren't enough qualified computer programmers, especially when it comes to Ruby on Rails. And when it comes to female coders, the candidate pool shrinks even more.
This summer, a Seattle-based coding boot camp run by Code Fellows looks to answer this challenge with a women-only Ruby on Rails boot camp—along with a money-back guarantee. Graduates who want a job in the software industry are guaranteed to be offered a position that pays at least $60,000 within six months of completing the eight-week program or their tuition—$9,000 (USD)—will be refunded.
The idea for this female-only camp arose during a conversation between Will Little, managing director of Code Fellows, and Jenny Chynoweth, recruiting evangelist at WhitePages, about the difficulty in finding female programmers for her development team.
As a result, the coding education provider launched a Ruby on Rails boot camp designed exclusively for women. It's an intense eight-week class, held during July and August, intended for women with a general knowledge of coding and engineering but with no prior Rails experience.
Seattle's King5.com featured the program, noting that these women campers have to be driven and be quick learners since, as one student says, "It's go, go, go."
Why choose an intense boot camp experience instead of heading back to college for summer classes in computer science?
According to Little:
The class sizes are small, typically 20 students or less. This allows our two instructors (plus TAs) plenty of time for customized, one-on-one instruction. Additionally, our close relationships with hiring companies allow us to tune curriculum real-time to the demands of the job market. All of our instructors spend time discussing and refining course material with CTOs and dev managers at tech companies of various sizes. Furthermore, our students co-work in the afternoon with a wide variety of startups, which provides valuable connections, conversations, and insights into what life in the Seattle startup scene is like.
Plus, college classes typically don't come with guarantees that students will find jobs with a minimum salary of $60,000. Little says that thus far, the company has not had to refund a student's tuition.
Up Next