Amazon's Anticipatory Shipping Model Explained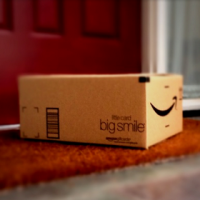 Amazon made headlines recently with its new patent for an anticipatory shipping model. The model predicts what users would likely buy, when they would buy it, and where they would need it. Amazon would then dispatch the products to a nearby destination (typically a warehouse or a distribution center), package the order, and have it ready to be shipped when the customer places the order.
At a very high level, this is based on the underlying technology of predictive analytics, which as a discipline has been gaining a lot of momentum in recent years—especially due to the growth of big data. At a conceptual level, this level of maturity in the end-to-end sales process is a tremendous boost—especially for an online retailer—whether it is bringing down its overall cost, increasing its unit sales, or ultimately increasing its overall profit margins.
Amazon is known for using its customer data very effectively. It was one of the early leaders in adopting a robust collaborative filtering engine (CFE), which has benefited customers and Amazon alike. How Amazon uses its big data and what kinds of parameters it monitors and tracks continue to be active points of discussion in big data forums. The anticipatory shipping patent is Amazon's next step into the world of predictive analytics.
What's behind Amazon's drive for this patent is still not fully clear, but a couple of obvious motives are being able to deliver products faster to customers—which is in line with the drones they have been testing—and reducing the overall cost of delivering products. The industry is speculating the second as the more obvious reason. This allows Amazon to provide its Prime customers with free shipping while relying more on ground transport but still being able to deliver as fast as an air carrier. In line with this, Amazon has already been inking newer deals, including a Sunday shipping through USPS.
There is industry excitement about this patent, but some mention that there is nothing new about this and that predictive distribution has existed in the industry for a long time. The other angle to this is that although Amazon has traditionally been very successful with its CFE model and customer mind reading, we need to wait to see if the level of anticipatory shipping for a giant such as Amazon will be effective in bringing down its overall costs.
CFE is still a reactive model, where the retailer merely offers suggestions to customers based on its data intelligence; anticipatory shipping takes it one step further and is completely proactive. If this patent's implementation does see the light of the day, it will be a win for both Amazon and the predictive analytics discipline—and create a great case study for several online retailers to emulate.
Up Next