The Many New Forces Driving Who Becomes Your Next CIO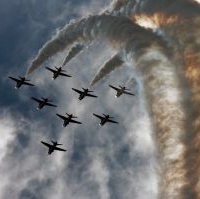 A person with no understanding of accounting and finance is not often selected as a company's CFO. A person with no understanding of sales is not often asked to head up a large and sophisticated sales force. A person with no understanding of marketing, social media, the press, or advertising is unlikely to get a job as a chief marketing officer.
All that said, because of the importance of innovation in IT, people with no technical background or experience with technology are often picked to be companies' CIOs.
Yes, CIOs unquestionably must have a strong understanding of the business they serve. But does a lack of technical knowledge in the top IT job affect the organization's ability to adapt to an ever-changing technology landscape, or to protect the corporation from external security breaches?
I'm by no means saying that nontechnical CIOs can't do the job or that technical CIOs are the omnipresent guardians of the company jewels. There are great CIOs who have come into the job from virtually every professional discipline. I'm simply observing that it will be interesting to see if the combination of data security and the plethora of IT megatrends—such as big data, cloud computing, the Internet of Things, and mobility—swings the pendulum back toward the direction of hiring CIOs with a technical background first and business knowledge second.
This is a fascinating time to observe the role of CIO due to the many important forces simultaneously driving CIO selection criteria in different directions. These forces include:
Increased emphasis on IT-business alignment
Data security, both technically and procedurally
Cloud computing causing IT to be technology enablers, not just technology creators
BYOD and mobility
The Internet of Things and needing to define innovative uses
Social media
Big data (including implementation and a vision for innovative analytics)
The trend toward business units implementing technology without IT assistance or involvement
The interesting thing about the CIO role is its complexity from a number of different directions. To be successful in the CIO role takes much more than just business and technical knowledge. It takes leadership skills, political savvy, organizational and management skills, integrity, and personal strength.
Up Next