Lessons Learned from Failed Apps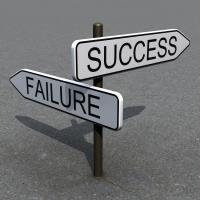 App development is soaring each day. The time people spend on mobile devices has surpassed that of the television. The average US consumer spends close to 200 minutes on mobile apps per day. However, studies show that not all of these apps make it big. The industry is increasingly emphasizing the need for a longer shelf life for applications, which was under thirty days just a few years back. Why is this number low, and what can we learn from applications that fail to survive in the marketplace, let alone thrive?
As for app ideas, there is certainly no lack of problems to be solved. App developers and product companies are choosing ideas based on problem statements to come up with innovative solutions. Some of these ideas swing towards being crazy even at the definition stage, while some showcase themselves in leading platforms such as CES, where the audience rates them low. As with any failure, it is important to understand what lessons can be learned from app failures to incorporate in future trials. These are lessons that anyone in the app team can incorporate and in this case, specifically testers can build into their test strategy.
First, ensure the app idea is simple. Complicating the offering, especially in the initial version, is not going to help win the user base. Second, the app development market is so huge that the idea you pick to work on may not always be unique. Understanding competition and creating a distinguishing factor for yourself certainly helps. Also, even the best of the ideas will need some initial marketing efforts to get the app out the door. Be articulate both in your thought process and how you message your app.
As a tester, you are not necessarily always looking at finding defects. You can make recommendations along these points to help positively differentiate your app. While there is a lot of charm tagged with mobile app development, mobile app testing is still gaining momentum. One important lesson to learn from most failed mobile apps is the need for a strong QA effort. The lack of or inadequate mobile app testing is one of the foremost reasons of app failures.
The above is only a core sample set of what we can learn from recent failures of promising apps. There are several more to analyze, and while you may ask why should we look at failures in such depth, this analysis certainly will give a well-rounded perspective of what to do and what not to do, specific to the app that you are working on.
Up Next