5 Ways to Accelerate Productivity with Project Management Software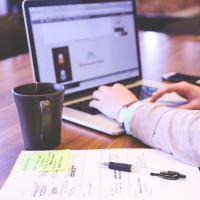 Project management software can provide great tools for any project manager who wants to maximize their team's performance. These tools do more than store all the project-related data in one place; they can also help project managers optimize their work, distribute the workload more effectively, and accelerate their team's productivity.
Here are five perks that PM software can provide to simplify and improve the project manager's work.
1. Workload distribution
Managing the workload is one of the most important responsibilities of the project manager. However, it's hard to manage it rationally when you don't keep track of the tasks your employees already work on.
Keeping that track is as easy as it can be when you use PM software. You can see the workload as well as the deadlines clearly and assign tasks while keeping the whole picture in mind. This way, you'll be able to make sure that none of your team's members has too much or too little work assigned to them.
2. Deadline and progress visualization
Visualizing the project details is a powerful advantage. Seeing the progress we've already made on a task inspires us to continue, and seeing a deadline drawing near helps us meet it.
Most PM software visualizes both the progress and the deadlines clearly, motivating the employees to focus on tasks be more productive.
3. Quick communication
Attending meetings and managing emails are two of the biggest time-stealers for a project manager. Such tasks might seem crucial, but they usually take more time than anticipated and bring less profit than you expected.
PM software makes all communication quick and clear. Furthermore, your team members can see how others perform, which could serve as an additional motivator.
4. Fast file sharing
PM software enables fast file sharing and serves as reliable file storage as well. If one of your developers needs access to a file created by another developer, all they need to do is to look for that file in the appropriate task section. This saves a lot of time (and emails or messages).
5. Team collaboration features
In addition to allowing everyone to see what other team members are doing, PM software also enables group discussions. When all team members can discuss a task right in its comments thread, they can quickly plan and solve problems.
This helps team members understand whom they can turn to if they have questions or requests regarding the tasks. This also increases employee responsibility: It's hard to procrastinate and miss deadlines when you can easily see and understand how your teammates' work depends on what you're doing.
Project management is all about juggling the many small tasks it takes to deliver software. Project management software is great for time optimization, task delegation, file storage, and many other things that might not look significant from the perspective of the whole project management process yet have a massive impact on it. Use these tools to boost your team's productivity and deliver better software, faster.
Up Next