Test, Test, Test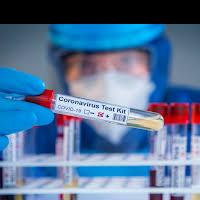 Test, test, test. This is a phrase that has caught everyone's attention this year as we grapple to mitigate COVID-19. The WHO states that testing is the only way out, as we cannot fight the pandemic blindfolded. The objective clarity in outcomes (whether positive or negative) that a testing process brings, when done correctly, is the key everyone chases. Isn't this relevant in the software engineering space too? 
Software testing has had a very interesting trajectory, especially over the last two decades. From developers handling basic software testing, to testers coming in for pure black box testing, to moving into white box testing and shifting left, to a stage of continuous testing as part of the CI/CD cycle, the testing discipline has seen it all. On one hand, software testing is fairly mature with a good blend of automation aiding core functional and non-functional test scenarios. There is a newfound appreciation for software quality with testers and test architects being enablers of quality and everyone in the engineering and business teams stepping in to partake in the journey. This is a welcoming trend. However, business demands around cost and time when engineering a product continue to add to the pressure of much needed components, such as quality, often compromising on its share. Products of all sizes and technologies are being churned out in a matter of a few weeks. In the process, there are still a sizable number of teams where quality is either not being attended to or it is being handled in inefficient ways that the value is not fully reaped.
COVID-19 has necessitated a huge surge in digital consumption across domains, and it has revealed apps that have compromised on quality. Apps unable to handle rising loads, falling prey to cyberattacks, losing out on precious users, and providing poor user experiences are all becoming common. Apps that focus purely on quality from a functional standpoint are realizing the impact of the gaps and catching up on non-functional test areas. Organizations that proactively invest in accessibility engineering and testing are reaping new possibilities, as they are able to accommodate the needs of a large user base, beyond just people with disabilities. Testers around the globe are proving that they can test smartly anytime, anywhere, thanks to the collaboration possibilities and infrastructure advancements with and without Cloud setups. Even apps that had a miserable start with poor quality, when global lockdowns were enforced, have been able to come back and accommodate for quality through adequate implementations and testing. They have shown that through effective testing, quality can be brought back, even if late in the game.
COVID-19 has showcased the importance of testing in everything we do—both literally and with how business landscapes are dynamic and may change overnight. In such situations, quality, supported by adequate testing, will be a saving grace that enables products and apps to be resilient and withstand testing times.
Up Next