Merging IaaS and PaaS Platforms—Why We Should Care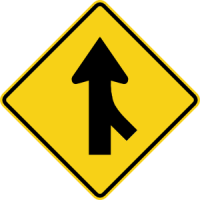 At the recent OpenStack Design Summit, there was much discussion of hot new Folsom features and what should be included in the coming Grizzly release.
For the business people who are exploring OpenStack's enterprise readiness, the obvious lack of well-integrated tools at all levels of the stack is worrisome. Since the project is slightly more than two years old, the OpenStack community was, until recently, mostly concerned with building stable infrastructure platform functionality and viability.
Now that it is robust enough for production, it is time to invest effort into integration with PaaS tools. As noted by Dustin Amrhein in his blog entry on PaaS and IaaS integration, "Adopting a converged/integrated approach to IaaS and PaaS will not be easy."
Microsoft Azure is probably the best example of a fully integrated PaaS platform available on the market today. Azure comes with all the tools needed to develop, test, build, stage, and deploy cloud applications. If you are looking for an end-to-end integrated Microsoft-based cloud platform, Azure can be a very appealing solution; however, if you're working in a non-Microsoft-centric or mixed-development environment, you will have to look elsewhere. 
For companies that are looking for other PaaS/IaaS integrated solutions, the options are more limited. VMware has vFabric Cloud Application Platform, which incorporates SpringSource development tools integrated into the VMware virtualization platform. It is a great virtualization platform, but the self-service and automation tools that mark it as a true cloud are still a work in progress.
Other vendors actively working or offering integrated solutions include IBM with SmartCloud tool suite and Redhat Cloudforms. There are few emerging integrated products yet due to the great difficulty of integrating all the various components into a viable solution.
On the open source side of things, the OpenStack community is actively discussing how to integrate PaaS tools into the OpenStack IaaS platform. Now that VMware has joined the OpenStack community through its acquisition of Nicira, it seems interested in capitalizing on its previous acquisitions of SpringSource and CloudFoundry to solidify its credentials in the open source community.
VMware's quiet acquisition of Rabbit Technologies, the company behind RabbitMQ, in 2010 only adds to its cloud credentials. The natural next step is to integrate these pieces into a full IaaS/PaaS platform.
I will give you IaaS developers a hint: The contents of the virtual machine images, service catalogs, and application facing tools really do matter. We need more PaaS orchestration tools and fewer install frameworks. So how can we break down the Chinese wall between the PaaS and IaaS development communities?
Up Next