Book Review: The Human Side of Agile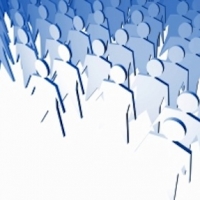 Being agile is difficult. Not only are there technical and organizational challenges, but the very nature of the way agile methods work brings the assumptions, context, and fears of team members to the foreground. People aren't resources; they make up the heart of an agile team. These people issues are explored in Gil Broza's book, The Human Side of Agile, a guide to a much discussed but often neglected part of agile execution.

The Human Side of Agile forces you to confront some difficult issues that affect teams adopting agile. Remember, the role of an agile leader is different from what most people are familiar with. This book is directed toward the agile team leader, providing guidance on how to help a team be more effective. It explains how to recognize the difference between being a functional manager and a facilitative leader.

The book covers the whole range of techniques an agile leader needs to have handy, including retrospectives and the ability to conduct problem-solving leadership. It explores how self-organizing teams of agile developers are like drivers navigating a shared-traffic space. As you might expect from the title, the book spends a lot of time on "soft" skills, such as how to overcome resistance to self-organization and how to ask questions when talking to a team member.

While no single book can teach everything about all the relevant subjects, this one provides many pointers for when you want to dive deeper. As such, it will serve as both a valuable reference resource—when you want to remember the basic concept of something like the Satir Change Model—and a launching point for a deeper study of how to facilitate an effective agile transition.

If you think that agile is just about technical and project management practices, this book will help you understand why ignoring people issues can stop you from being as effective as you might be. If you already believe that people are an important part of agile, this book will give you the tools to help you work through teamwork and organizational problems that occur in your team.

At first, reading this book may cause you to feel frustrated, as many of the challenges Broza describes will sound all too familiar. But once you acknowledge those feelings, you will understand how to use the book's lessons to find a path toward overcoming those challenges and making things better.
The Human Side of Agile should be read by all agile practitioners—regardless of their level of experience.
Up Next