What You Can Expect from a Configuration Management Career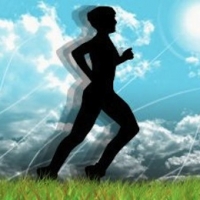 Whether you are a seasoned veteran or just breaking into the field, a career in configuration management (CM) can be both rewarding and challenging. This story will guide you through the questions you may have, what you can expect from a CM career, and some of its pros and cons. I use the term career because I hope you have a career rather than a job. A job is something you simply clock in to; a career is something more—it's fulfilling and gives you a greater sense of accomplishment.
Before I get started on career specifics, let's discuss salary. It's hard to determine what the average salary for a CM person is, but I found a few sites that will help us. Indeed.com, as of January 10, 2013, puts the average salary at $93,000 a year. Glassdoor.com uses submissions from people in the field to get a clearer picture of salaries at different experience levels. Finally, I offer you salary.com as a gauge for pay in our field. Remember, years of service and location will play a role in determining salary.
Like any position in information technology, CM positions ebb and flow with the economy. There are a few things you must remember when searching for a CM position. Your willingness to travel and being open to relocation will make a world of difference in your job search in both quantity and quality of the positions.
For what makes a good CM employee, you should read Mario Moreira's 2005 article (OK, it's a little dated) in which he performed a study on Myers-Briggs personality types as it applies to CM professionals. His article on CM Crossroads takes an in-depth look at CM professionals and how they compare and contrast with other study groups.
Though no test can prove whether you will be successful or not, I feel a few traits are essential for success in the CM field. You should be detail oriented and able to multitask, understand the software development lifecycle (SDLC), work with a wide array of groups and personality types, and willing to embrace change. Buzzle.com offers traits of a good manager, which also apply to CM Managers.
CM is a rewarding field both monetarily and from a job satisfaction standpoint. You do have to be willing to change and become an integral part of a much larger team.
Are you currently in the CM field? Can you add to what I've said? Please share your comments below.
Up Next