The Office: Recipe for Crafting a Creative Culture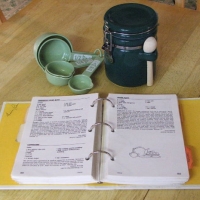 Even though we speak about agile's reliance on a healthy and inspirational office environment to get the best out of teams, employees of any company depend on their surroundings just as heavily. While cubicles aren't the singular bane of creativity and culture (take the insane ways that Zappos has allowed employees to decorate their cubicle floor), many of today's most heralded culture-driving office spaces are truly breaking down the walls of traditional workplaces.
Inc. put together a list of the "World's Coolest Offices of 2012," and unless you're already working for one of these companies, you're probably going to be blown away—especially if you're really into slides, as many of these companies feature them.
While the above designs are impressive, I do wonder whether it's the slides, video games, and espresso bars that make the culture at those offices great or if it's the people who work there. The coolest looking office staffed with the biggest jerks still seems like a caustic place to have to sit, swing, or slide for eight hours a day.
I recently spoke with Jim Elvidge, who has managed to have fun at work for the last thirty years, and he says that both the toys and the people are ultimately responsible for that perfect, innovative garden bed of culture:
The beanbag chair doesn't make you more innovative. But the camaraderie that is developed by sharing the excitement with others in your team about small elements in your environment is invaluable in terms of the esprit de corps and trust that is built within the team. That trust leads to open communication, fun, and a true brainstorming spirit—which of course is critical for creativity.
Fast Company took a trip last month down to Charleston, South Carolina, a rising software hotbed, to find out what makes so many people enjoy the work at some of the city's numerous tech startups. It's no surprise that in a city like Charleston, a multiple-year recipient of the unofficial best-mannered city in America distinction, Fast Company's Shane Snow discovered that it's the people that truly define culture—not the material goods that surround them.
Snow's interviews with a handful of Charleston CEOs show that everyone in the southern town seems to have embraced this same strategy. Snow writes,
Nothing's worse for company culture than having to work with people you can't stand to be around. If you want employees to show up every morning excited for work, they've got to be delighted to see every person in the office.
In my interview with Jim Elvidge, I was struck by his comment:
Time and again I find that people who find jobs that satisfy their true values are much happier. … Sometimes, people don't even know their core values because they don't take the time to introspect and examine them.
Whether you fill out the survey from your zero-gravity spaceship-themed pod or your windowless cubicle floor, I'd love to know your culture score. Please share it with us below!
Up Next