Expanded Children's Online Privacy Protection Rules Take Effect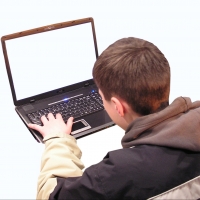 When it comes to government regulations that protect the online privacy of children, app developers and operators of websites and online services that may be viewed by children under the age of thirteen should be aware that the U.S. Federal Trade Commission's revised Children's Online Privacy Protection Act Rule (COPPA) took effect June 1, 2013. 
Passed by Congress in 1998, COPPA specifies that online businesses directed to children under thirteen must notify parents and obtain verifiable consent before collecting, using, or disclosing personal information, and keep secure the information they collect from children. 
Under the updated rules, the FTC addresses the growing use of mobile devices and social networking by young children. Recognizing that increasing numbers of today's parents are providing their kids with Internet access via devices such as smartphones and tablets, persistent identifiers such as cookies that track a child's activity online, as well as geolocation data, photos, videos, and audio recordings, are now covered under COPPA.
In the&nbspFTC video on protecting children's privacy, Peder Magee, an attorney with the agency's Bureau of Consumer Protection, talks about key changes to the original COPPA. For example, if you have a website or an app directed to a general audience and you are collecting personal information online from children in the under thirteen age group, you are now covered under COPPA. Also covered are outside services—plugins or advertising networks—that also collect personal information from visitors.
For detailed information and compliance resources visit the children's privacy page at business.ftc.gov. The FTC has also published "The Children's Online Privacy Protection Rule: A Six-Step Compliance Plan for Your Business." In addition to the guidelines and the updated set of frequently asked questions about the new rules, the FTC staff maintain a "COPPA Hotline" email address, where industry members can send questions on how to ensure they comply with the expanded rules.
Up Next