Apple Pay's Security Concerns Holding It Back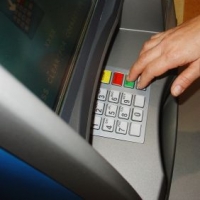 Apple Pay is very easy to use, and as a society that relies on mobile applications to act as airplane boarding passes or shopping lists, we're attracted to accessibility and simplicity. However, we also value security, and there's a growing concern that mobile wallets just aren't as trustworthy as they need to be.
At least, that's according to a recent survey conducted by MEF, an international trade association that concentrates on mobile content and commerce. The number of people in the US who distrust mobile payment systems due to the degree of personal information that needs to be shared increased by 9 percent year-over-year, bringing it to 35 percent.
What this could result in is a delay in mobile payment adoption, because companies will be more hesitant to invest a great deal of capital into a sector that might have a bright future but a cloudy present. With 72 percent of those polled admitting they were unhappy sharing location data or contact details, developers aren't overly confident.
"These figures have significant consequences for those looking to develop the Internet of Things which seeks to connect billions of devices to the Internet and to each other," the survey report said.
Brian Krebs from KrebsonSecurity even posits that Apple Pay makes fraud cheaper and easier than ever for thieves. Apple Pay doesn't require proof of a credit card to be shown, so hackers can use card verification codes and a hacked iTunes account to make purchases in stores.
The full process is detailed here, and it once again raises security concerns that will continue to dissuade the average user from trusting these types of payment applications with their valuable information. The more holes that can be found in the system, the more people will just rely on their good, old-fashioned credit cards instead.
Retailers are already slow to adopt Apple Pay, and without the proper security, consumers will be just as hesitant. Of the fifteen thousand mobile users polled in the previous survey, 36 percent said they haven't yet tried out a mobile wallet on a smartphone.
When money and personal data are on the line, trust is a must. Plenty of payment apps have come and gone in the past, but if any company has a shot at sticking around in this market, it's Apple.
Up Next