Can the IoT Help Save the Bees?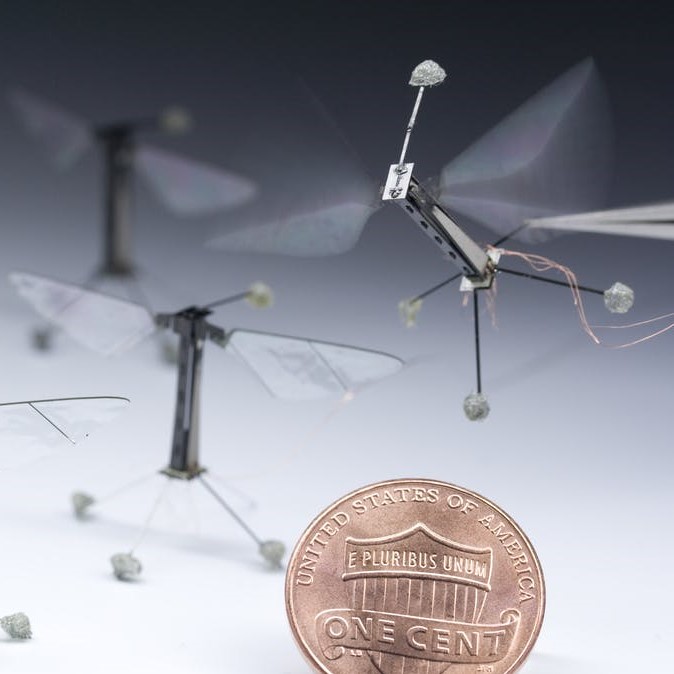 There was a time when summer meant watching bees dart from flower to flower, tiny insect circus performers atop flower stems as their sway poles. Of course, nothing stays the same. Ringling Brothers finally packed away its Big Top, yet there's still Cirque du Soleil. But what can take the place of our bees if they disappear? Drone pollinators? RoboBees?
More than one-third of all crops in the United States require insect pollination, and managed honey bee colonies are our main resource. In a US Department of Agriculture blog post, Ann Bartuska, Acting Chief Scientist and Acting Under Secretary for Research, Education, and Economics, says that in the US, beekeepers have been steadily losing colonies. "The number of honey bee hives in this country has decreased from 6 million in the 1940s to about 2.5 million today," she wrote. If we want to eat, we need bees. Pollinator decline in general has been attributed to many factors—pests such as mites, pathogens, bee-toxic pesticides, habitat loss, and climate change are some.
By my admittedly unscientific and unreliable observations, the pollinator population has dropped by at least 20 percent, maybe more, in my own garden. There's a solar powered weeding robot for vegetable or flower gardens due to be released soon, but what about helping to save our pollinators?
Here are a few interesting projects:
It's a start.
Here's what Emily Dickinson (1830–1886) had to say:
"To make a prairie it takes a clover and one bee,
One clover, and a bee.
And revery.
The revery alone will do,
If bees are few."
Daydreaming won't bring our bees back, but perhaps enlightened technology can eventually help. Meanwhile, want to become more bee-friendly? Here are a few resources:
Up Next