Software Testing Trends for 2018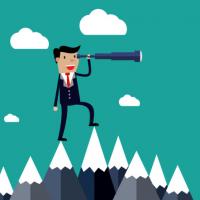 The software testing trends that are being predicted for the new year are all over the place. Of the many that I looked at, DZone's "Software Testing Trends fo 2018 and Beyond" seems to be quite a representative list.
When talking recently to a client who is a strong development services player, it was mentioned that all of their clients—even those deeply entrenched in DevOps—are now specifically asking for software testing and quality assurance to be done explicitly before sign off, in a continuous and integrated manner, by a qualified testing team, and in addition to quality being a collective ownership. This will be a turnaround year where there is a new meaning for quality as a standalone yet integrated function in the world of continuous delivery, while also looking for areas of optimization both on the automated and manual fronts.
It is a given that in development today, automation is a must. However, most teams and test engineers still look at automation at the UI level and are convinced about the introduction of automation at the front end in their quality efforts. There is an increasing need for webservices automation—in fact a need where test engineers have both API and UI level automation experience—that we are seeing as a consistent pattern in all of the requests that we've been getting recently. This is certainly indicative of the need for more robust, maintainable, and scalable automation that organizations are looking for.
We have specifically been seeing a lot of requests for accessibility and security testing in non-functional test areas—whether it be for compliance or the need to embrace more end users in a trusted environment—and these will be on the rise this year. Also, newer technologies and newer tools will continue to flood the market, such as bit-coin related developments, ongoing growth in AR/VR, and leaps in artificial intelligence and machine learning.
A new trend the testing community will need to embrace is helping the entire product team understand the true meaning of quality beyond just day-to-day testing—referring to the four pillars of understanding the purpose of the test effort, establishing a sense of belonging, working towards transcendence, and engaging in effective storytelling. This will be a new trend for testers to start acknowledging regardless of their years of experience in the fraternity. In fact, understanding this definition of quality will be a new need-based trend that will set the testing team apart not only in the current year but also for many years in the future.
Up Next