AI R&D: DARPA Investing $2 Billion in Contextual Reasoning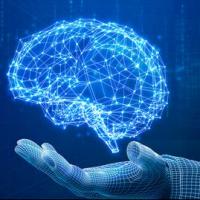 Artificial intelligence (AI) has long moved out of the Ivory Tower into our daily lives, as evident by applications ranging from personal assistants and video games to robot-assisted surgery and near-natural prosthetics. Some advances we're comfortable, even happy, with. Others, like fully autonomous cars, we may not trust very far from that Tower.
In the view of the Pentagon's Defense Advanced Research Projects Agency (DARPA), a government agency that has contributed heavily to AI research in the past, AI's programmed ability to process information is still much too limited. Today's AI technologies do not adapt to changing conditions, offer limited performance guarantees, and are unable to provide users with explanations of their results. What AI needs is contextual reasoning capabilities.
Past DARPA AI investments facilitated "first wave" (rule based) and "second wave" (statistical learning based) AI technologies. To help advance contextual reasoning capabilities in what DARPA refers to as the "third wave" of AI theory and applications, DARPA recently announced a more than $2 billion multi-year investment called the "AI Next" campaign. The goal is to develop machines that can recognize, learn from, and adapt to changing environments.
According to the announcement, potential areas to be explored under the program include automating business processes, such as expedited security clearance vetting or accrediting software systems; improving the robustness and reliability of AI systems; enhancing security and resiliency of machine learning and AI technologies; reducing power, data, and performance inefficiencies; and developing the next generation of AI algorithms and applications that encompass "explainability" and common sense reasoning.
The agency also announced the Artificial Intelligence Exploration (AIE) program in July 2018. Streamlined contracting procedures and funding mechanisms will enable the AI research and development (R&D) programs awarded to move from proposal to project kick-off within 90 days of the announcement of an opportunity.
Watch for upcoming AIE opportunities on the FedBizOpps website under Program Announcement DARPA-PA-18-02.
Up Next