Creating a Cohesive Culture in a Distributed Organization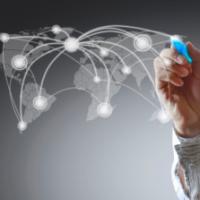 When organizations are distributed across multiple locations, it brings questions about how much each location should have a unique identity relative to the larger company. There is often tension between encouraging uniformity and allowing for variations between teams.
While a theme of "we are one" is common, it's better to embrace the differences and work toward being a cohesive group that also welcomes diversity.
I've spent much of my career working at smaller sites remote from the headquarters location. In one case I helped start a new Boston office for a growing San Francisco-based organization. Questions around conformity and variability arose in the more established offices as well as the new ones.
Many management teams err on the side of sameness, but trying to create a universal culture can cause unnecessary friction and frustration. As long as you establish core organizational values, finding a good balance between uniformity and diversity—rather than decreeing conformity—builds a more coherent organization.
When making these decisions, keep the reasons for the new location in mind. If you start a new office to either extend or diversify your talent pool, it makes sense to acknowledge the differences between the locations when recruiting and organizing people. Also realize that not all practices scale down effectively; giving the team leeway to manage certain practices can be more effective and reduce the sense of otherness that remote offices sometimes feel. A smaller location can also be an opportunity to try new things in a controlled fashion and see if they scale up to the larger organization.
When integrating a remote team into a larger organization, acknowledge the differences between locations, and adopt practices to make the most of the unique attributes of the team. Before dismissing an option out of hand, consider what the real costs and consequences are—they may be less than you think. Part of the transparency around making these kinds of decisions is recognizing that any differences may go away or become less relevant as the team grows.
If concerns about equity across teams are significant enough to cause you to not allow for some autonomy, then you may have other cultural and organizational issues to consider. For example, my office was discussing options for a team outing at each location. There was a plan and money in the budget, but the logistics for scheduling the outing for the other teams around the country were too complex and slow. No one wanted the other teams to feel left out, so in the end we negotiated a smaller outing that ended up being more cost-effective but still fun for everyone.
All of this is not to say that you should ignore proven policies and practices. But all practices are only effective in certain contexts, and "common" doesn't always mean "best." Teams can have differences yet still be part of a coherent whole.
Up Next