Using AI to Protect the Earth's Species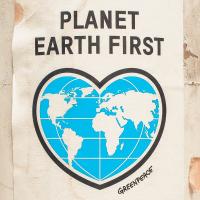 "Those who contemplate the beauty of the earth find reserves of strength that will endure as long as life lasts," Rachel Carson wrote in her book Silent Spring, laying the foundation for the environmental movement. April is Earth Month, and to help safeguard the lives of millions of species in our world today, the campaign theme for Earth Day 2019 is "Protect Our Species."
Earth Day Network, the organization that leads the Earth Day global environmental event celebrated annually on April 22, says we're facing the greatest rate of destruction and reduction of plant and wildlife populations since the dinosaurs disappeared more than 60 million years ago. Bees, birds, giraffes, coral reefs, whales, sharks, elephants, insects, plants and trees, and more are becoming endangered or threatened species.
But unlike the demise of the dinosaurs, the rapid extinction of species today is the result of our actions—many we may not realize are causing long-lasting harm. Deforestation, habitat loss, pollution, pesticides, unsustainable agriculture, climate change, trafficking, and poaching are some of the leading causes that pose a threat.
In addition to the many ways artificial intelligence and machine learning technologies are changing our everyday life, can they also help save our world? Efforts are underway.
The Microsoft AI for Earth initiative partners with environmental groups and researchers tackling major environmental issues by using AI, machine learning, and the cloud. Microsoft and the National Geographic Society recently announced recipients of the AI for Earth Innovation grants, where artificial intelligence will assist in a range of projects, such as tracking penguin populations in Antarctica and monitoring insect sounds in tropical rainforests.
Bird populations provide an early warning of unhealthy environments, but bird songs are complex and hard to classify. The University of Pittsburgh's Department of Biological Sciences is using AI-assisted survey and classification of bird songs to better understand bird population changes.
In another example, SilviaTerra is contributing to how we inventory and manage forests by combining Landsat satellite imagery with machine learning to reduce manual fieldwork while improving data precision and quality.
Bees are a keystone species highlighted in the Protect Our Species campaign. They're needed for pollination, yet worldwide bee populations such as the honey bee and many of our wild native bees are in decline. If protecting bees is part of your Earth Day plans, the Bee Smart Pollinator Gardener app makes it easier to determine what to plant in your garden. Enter your zip code, which translates into your USDA grow zone, and see what native plants that attract bees, butterflies, hummingbirds, beetles, bats, and other pollinators are recommended for your area. The app doesn't provide a total list, but it's a good start.
Finally, if you have access to a good printer, create your own Protect Our Species inspiration. Thanks to the Audubon Society's digital library, the extraordinary prints from John James Audubon's Birds of America are available as a free, high-resolution download.
Up Next