Three Ways to Improve Employee Wellness in a Post-Covid Environment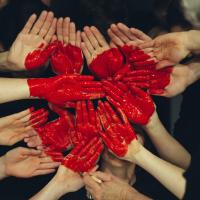 The Covid-19 pandemic has had a ripple effect on many activities in the business world, leading to what many organizations are calling "pandemic fatigue." 
You know it's real when co-workers ask each other how they're doing, and they don't give the general answer of "I'm fine." Instead, you hear them make deeper statements like "I'm managing through" or "I'm hanging in there" — answers that make you stop and think about how they're coping mentally. 
A World Economic Forum survey of the effects of the pandemic on workers outlines that about 56% of adults are going through anxiety over job security. Of those surveyed, 46% affirm that their productivity has reduced, 50% are finding it difficult to maintain a good work-life balance, and 45% feel enormously pressured due to stress from their family. 
Improving Your Team's Wellness Post-Covid
As a leader or key personnel in your organization, you're in the best position to take this challenge head-on and create a safer post-Covid community for your team. 
Knowing the right steps to take to achieve this can be tricky, but here are three tips that will help you improve your team's wellbeing and mental health:
1. Offer Employees a Flexible Benefits Scheme
A flexible benefits scheme allows employees to select the benefits they prefer from your benefits package. Your employees are different, and they have different priorities. With a flexible benefits package, they can decide what is most important for them and would offer them the most value. 
An employee benefits scheme could contain various benefits outside of the non-negotiable core benefits, including health benefits, gym memberships, dental plans, retirement plans, office nurseries, and more. 
Flexible benefits have shown to improve employee satisfaction, productivity, and engagement, as well as promote a healthier team. 
2. Support Your Staff in Difficult Times
Almost everyone has a Covid-related challenge which is or has affected them, including sick relatives, lost loved ones, or social isolation. There are those living on the edge of a mental breakdown stemming from the pandemic. 
Now more than ever, showing compassion and empathy towards employees and encouraging other co-workers to do the same could be what employees need. Consider mental health support such as bringing in an in-house therapist once a week for employees to let out frustrations, talk with, or share their emotions. 
Be human. 
3. Encourage a Hybrid Work Culture
If there's one thing the pandemic revealed, it's that employees don't have to be in a physical office setting to get the job done. Try encouraging employees to take the time they need to work outside of the regular office space.
If they would like to work remotely, from a co-work space, or on flexible work hours, allow them to. If possible, consider adopting a hybrid work culture and watch how it improves employee productivity and work-life balance. 
In Conclusion
Support, flexibility, and choice are what many employees are looking for in organizations today. These strategies will help your employees to enjoy improved wellbeing in a post-Covid work environment.
Up Next