Why You Should Automate Compliance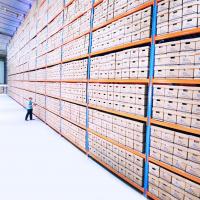 Compliance policy is one of those things most employees find incredibly boring and useless. However, for employers, staying compliant is one of the most crucial tasks that can have serious legal and financial repercussions if not done properly.
But how can you make following compliance policy easier for your employees?
Staying on Top of Regulations
One of the biggest challenges when trying to remain compliant is keeping track of ever-changing rules and regulations. Staying on top of these requirements can be extremely challenging for your employees, especially if they have to do it manually.
Let's take a look at email compliance, for example. In order to stay compliant, you need to implement proper data archiving practices and have a clear email retention policy that determines which email records you should keep and how long.
However, these retention periods can vary tremendously depending on your industry and the type of email records in question. Expecting your employees to manually archive each email and decide how long it should be retained puts an unnecessary burden on them, taking them away from their core responsibility, which ultimately results in a lack of productivity.
Reducing Human Error
If you rely on manual record retention, unstructured electronic files, and multiple spreadsheets to store sensitive data, you might find ensuring compliance extremely challenging.
Collecting, storing, and retaining data this way is not only unproductive and time-consuming but will also make your business more vulnerable to errors.
If your employees have to manually collect and retain records, mistakes are bound to be made. No matter how focused they are, your employees simply can not be perfectly accurate all the time.
Instead, you should utilize automation tools that will help you boost not only productivity but also reduce the risk of human errors. There are many automation tools that can help you streamline compliance, like eDiscovery and email archiving solutions.
Keeping Your Records Safe from Tampering
Automated email archiving can help you ensure compliance and keep your emails safe from tampering. Storing your email records in a centralized, tamper-proof archive will eliminate the risk of losing sensitive emails, whether they are deleted by accident or on purpose.
Automating records management, email archiving, and email retention can help you prevent many of the headaches that come with compliance and make your employees' day-to-day email management efforts simpler and easier, leaving less room for mistakes.
With automated record management, you will be able to easily catch minor issues before they even become a big problem.
Staying on Top of New Challenges
Now that more employees are working remotely, data management and data protection are becoming more crucial than ever. Having a well-designed automated record management system helps you keep your data secure and ensure compliance, even in a remote work environment. It allows you to create a centralized platform for company-wide collaboration and helps you properly implement compliance policies without the risk of human error.
Up Next