3 Steps to More Effective Project Management in a Remote/Hybrid Work Environment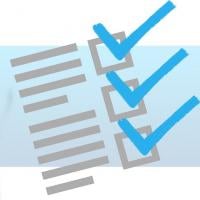 Over the past three years, many companies began operating in a hybrid or fully remote work environment. A survey by the Pew Research Center found that 41% of full-time working adults in the U.S. with jobs that can be done from home are now working a hybrid schedule.

The remote work environment has brought many benefits—but it has also introduced new project management challenges. Project managers need to drive constant collaboration, ensuring that remote and hybrid workers don't feel disconnected from conversations taking place in the office.

Whether you are a project professional dealing with the challenge of hybrid work or a business leader needing to drive better project management and collaboration between remote and office-based teams, there are actions you can take to navigate these transformation challenges and ensure more effective project management.


#1 Set Clear Project Goals and Expectations

One of the most important steps in effective project management is to set clear project goals and expectations for your team. This is critical for all projects and teams, but it's especially important in a remote work environment, where communication may be challenging. The project manager needs to make sure that everyone on the team understands what they need to achieve and how their work fits into larger project goals.


#2 Improve Team Collaboration and Communication

In-person conversations are not possible in a remote work environment. To make team collaboration and communication in a remote work environment more effective, you need to use proper tools. Collaboration platforms that allow you to set up channels for messaging and have conversations that flow organically at all levels are a game changer when it comes to maintaining effective communication.


#3 Use the Right Tools

Successful project management in a remote work environment requires the right tools. Ever since companies turned to remote/hybrid work environments, the prevalence of online communication and project management tools has exploded. The market is flooded with platforms to help manage projects and enhance team communication, including project management software, collaboration tools, and video conferencing software. Make sure to select the right tools for your team and ensure that everyone knows how to use them effectively. Invest in an all-in-one tool that simultaneously provides you with project, task, and content management features, along with collaboration and communication tools and data analytics abilities.
You need to analyze productivity, find key insights into where and when employees do their best work and make necessary adjustments. Track and analyze how much work is getting done and how long it takes for a task to be completed. You can then leverage these insights to understand your team better and provide them with the tools they need to boost their productivity.

By setting clear project goals, using the right software, communicating frequently and setting expectations, you can ensure your team is working effectively and efficiently outside of the physical workplace.
Up Next