6 Major Challenges of Cloud Computing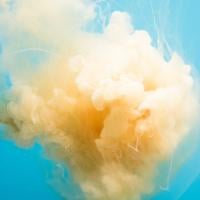 Cloud computing is used for enabling global access to mutual pools of resources such as services, apps, data, servers, and computer networks. It is done on either a third-party server located in a data center or a privately owned cloud. This makes data-accessing contrivances more reliable and efficient, with nominal administration effort.
Because cloud technology depends on the allocation of resources to attain consistency and economy of scale, similar to a utility, it is also fairly cost-effective, making it the choice for many small businesses and firms.
But there are also many challenges involved in cloud computing, and if you're not prepared to deal with them, you won't realize the benefits. Here are six common challenges you must consider before implementing cloud computing technology.
1. Cost
Cloud computing itself is affordable, but tuning the platform according to the company's needs can be expensive. Furthermore, the expense of transferring the data to public clouds can prove to be a problem for short-lived and small-scale projects.
Companies can save some money on system maintenance, management, and acquisitions. But they also have to invest in additional bandwidth, and the absence of routine control in an infinitely scalable computing platform can increase costs.
2. Service Provider Reliability
The capacity and capability of a technical service provider are as important as price. The service provider must be available when you need them. The main concern should be the service provider's sustainability and reputation. Make sure you comprehend the techniques via which a provider observes its services and defends dependability claims.
3. Downtime
Downtime is a significant shortcoming of cloud technology. No seller can promise a platform that is free of possible downtime. Cloud technology makes small companies reliant on their connectivity, so companies with an untrustworthy internet connection probably want to think twice before adopting cloud computing.
4. Password Security
Industrious password supervision plays a vital role in cloud security. However, the more people you have accessing your cloud account, the less secure it is. Anybody aware of your passwords will be able to access the information you store there.
Businesses should employ multi-factor authentication and make sure that passwords are protected and altered regularly, particularly when staff members leave. Access rights related to passwords and usernames should only be allocated to those who require them.
5. Data privacy
Sensitive and personal information that is kept in the cloud should be defined as being for internal use only, not to be shared with third parties. Businesses must have a plan to securely and efficiently manage the data they gather.
6. Vendor lock-in
Entering a cloud computing agreement is easier than leaving it. "Vendor lock-in" happens when altering providers is either excessively expensive or just not possible. It could be that the service is nonstandard or that there is no viable vendor substitute.
It comes down to buyer carefulness. Guarantee the services you involve are typical and transportable to other providers, and above all, understand the requirements.
Cloud computing is a good solution for many businesses, but it's important to know what you're getting into. Having plans to address these six prominent challenges first will help ensure a successful experience.
Up Next