There's Never Been a Greater Need for Testing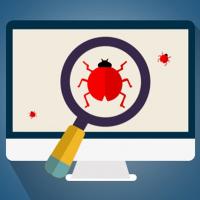 The role of a traditional tester is all but gone, and that shouldn't be that surprising of a statement at this point. However, people too often assume that means testing itself is going away—being replaced by fancy machines able to do everything testers have done in the past faster and more efficiently.
That's just not the case. Automation tools can only be used correctly if they have smart testers behind them; artificial intelligence is best when used to complement what testers already do well; and automation isn't automatic.
Sure, you really can't find the same types of roles that so many testers have occupied for decades, but according to Janet Gregory, an agile testing coach and process consultant with DragonFire, there's more testing to be done than ever—even if the additional workload they're being asked to do can be unfair at times.
"There is significant value for having testers work with agile teams. In my opinion, the skills they are being asked to adopt are unfair, unless the whole team works with them," Gregory explains in a recent interview with StickyMinds. "Teams that use their strengths and are willing to help each other learn new skills are the ones that succeed. I think it is exciting that whole new worlds are being opened up for testers—if they are willing to take that jump. There is so much testing to do, with all the interactions between applications, software, and hardware, etc., that it takes the village to do all the testing that is needed."
The willingness to make that jump is critical, but it's also something that's easier said than done. Again, if you're told that what you've been doing suddenly isn't enough and you need to learn a new set of skills to have real value, you're unlikely to take that sitting down. But the opportunities are there for those willing to take them.
"I have not yet to found a tester who can't do it. However, it can be a struggle for some to develop that skill," Gregory continues. "I encourage those people to try to visualize—perhaps in the form of a mind map or a paper prototype, or perhaps going up to a white board and drawing boxes and ask about relationships between roles."
Stop believing the noise that "testing is dead." It looks different than it used to, but there have never been more pieces of the software chain that require smart, thorough testing.
Up Next